Duong Thi Bich Thuy is the second child in a struggling family residing in Long An Province. Her parents divorced, leading to a lack of love and care during her upbringing.
After a series of tragic health challenges, including multiple bouts of Covid-19, tuberculosis, and tracheal stenosis complications, her health deteriorated significantly. She was shuffled between hospitals, and by the end of August, Thuy was sent home with little hope of recovery.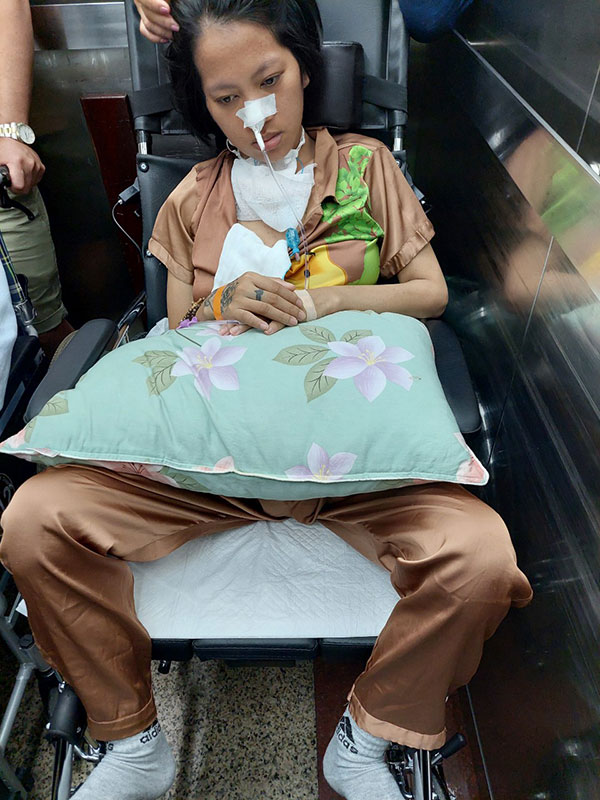 In her direst moment, a compassionate friend of Thuy reached out to Ms. Tim and Maison Chance for assistance. It was inconceivable to stand by while a young girl's life hung in the balance. Ms. Tim spared no effort to ensure Thuy received emergency care at Cho Ray Hospital that very night. Against all odds, Thuy managed to defy death. However, the challenges she faced left her bedridden, reliant on a tube for sustenance and breath, and a shadow of her former cheerful self.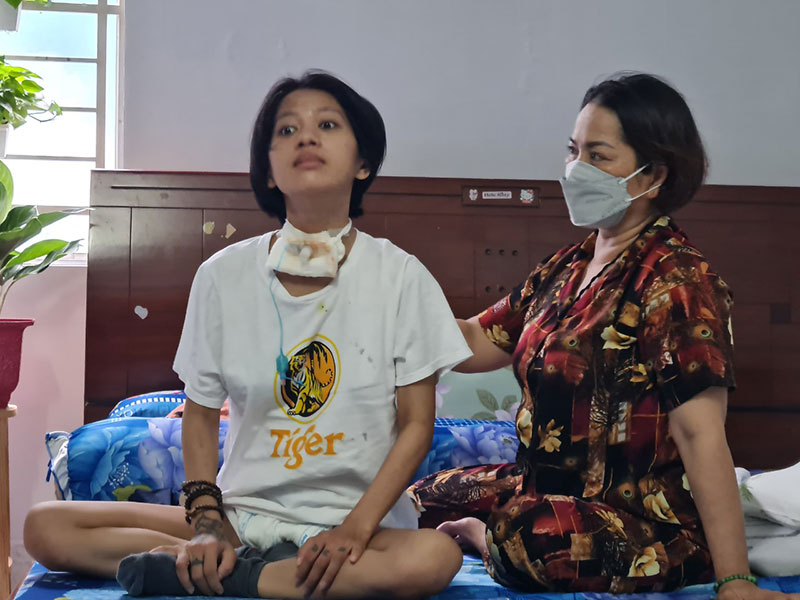 While Thuy has made strides in her recovery, her journey is far from over. She still requires extensive medical attention, which comes with substantial costs. In the next three months, Thuy is expected to incur expenses totaling approximately 81,360,000 VND. These expenses encompass procedures to close the tracheal hole, stent installations, medical bills, meals, and regular check-ups and treatment.
Through this article, Maison Chance appeals to kind-hearted donors and benefactors to unite with us in our mission to aid Thuy in accessing the necessary treatment. Together, we can help her regain her health, and enable her to fulfill her cherished dream of becoming a valuable contributor to society.
Transate: Y Nam
DONATE ONLINE
Warning ! In the phone number box, only enter the number, do not enter any other characters
NUR EINMAL
MONATLICH
JÄHRLICH
DONATE THROUGH PAYPAL
VIA MAISON CHANCE USA
Apply with PayPal or Visa, Master, Credit Card