MAISON CHANCE SOCIAL ENTERPRISE
All for the sake of providing those who are less fortunate a better life.
Maison Chance Social Enterprise was established in 2019 with the goal of conducting economic activities at Maison Chance using products and services created by disabled people and underprivileged youth. Profits from commercial operations will primarily be used to improve the lives of all those who benefit from Maison Chance. The remaining amount is used to sustain and expand the Social Enterprise's operations.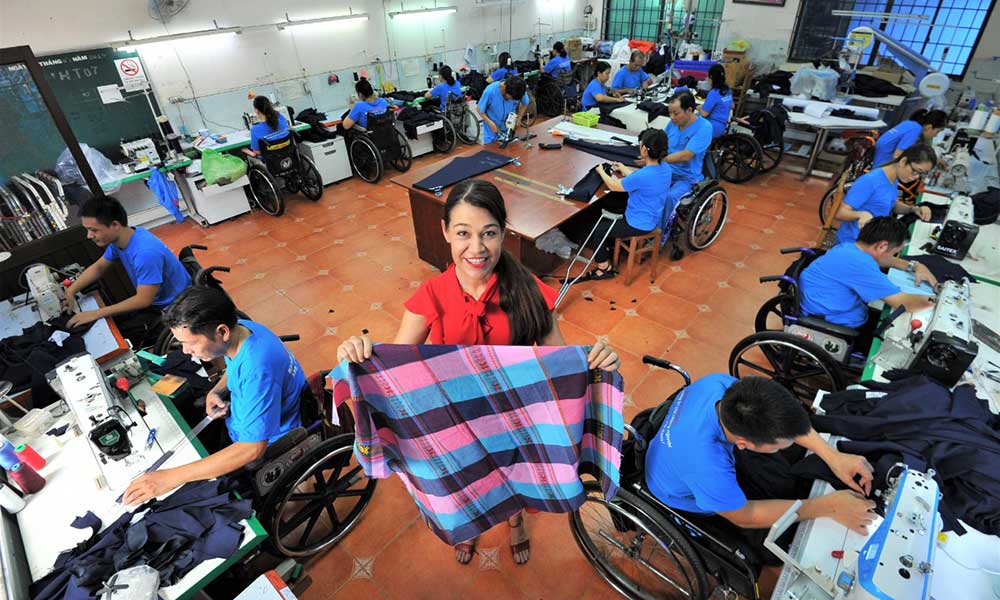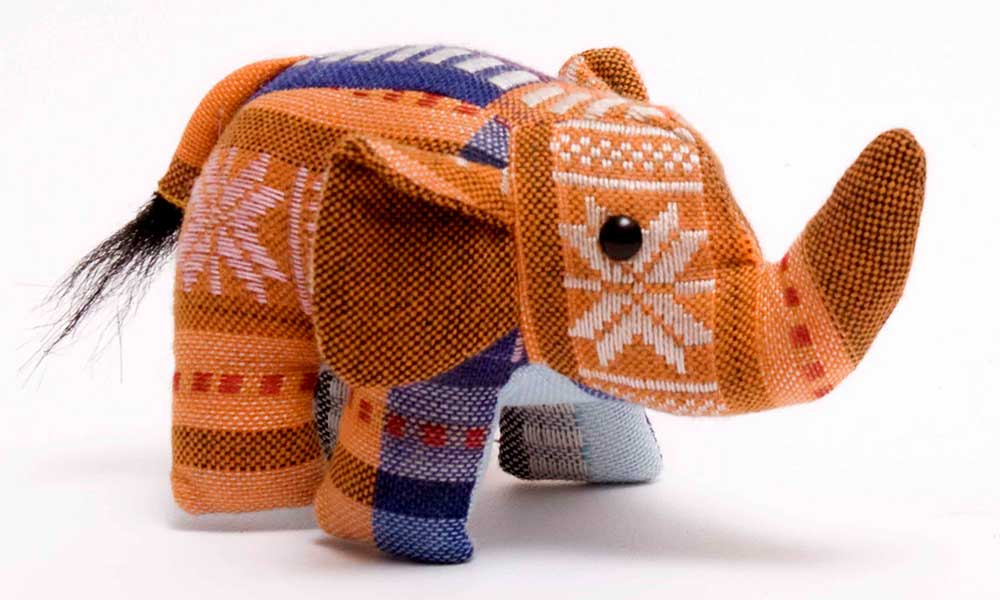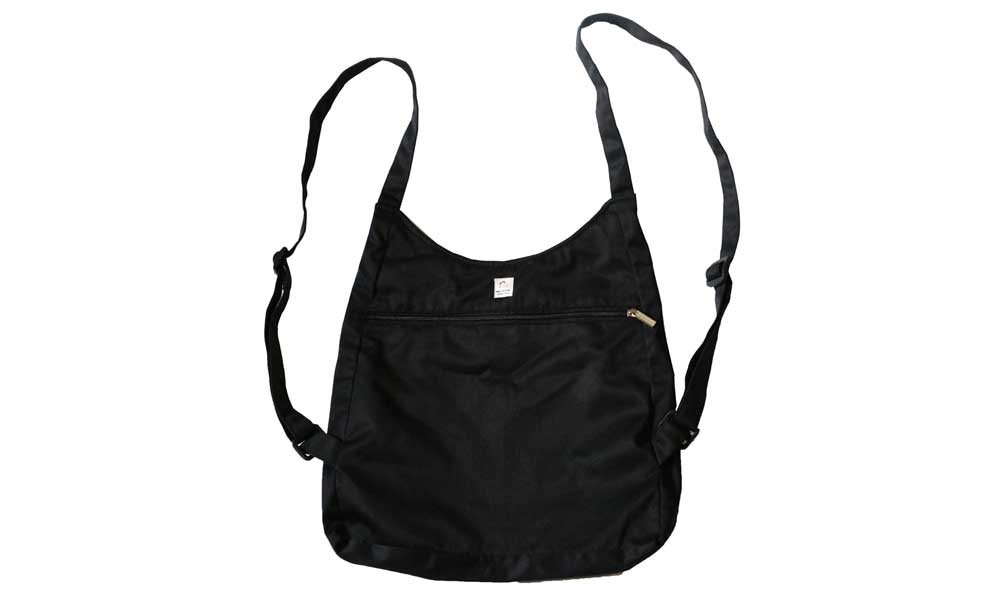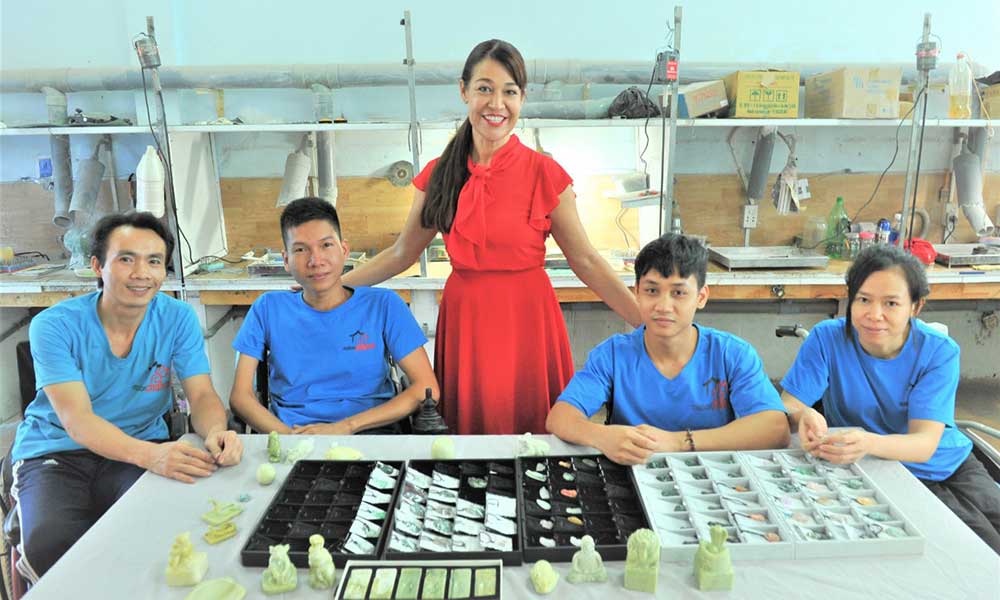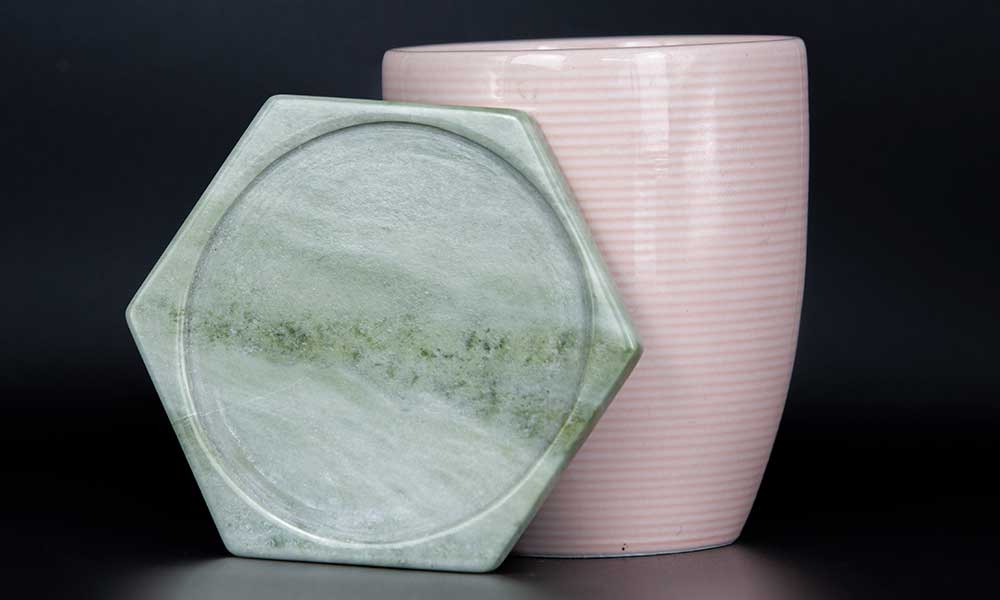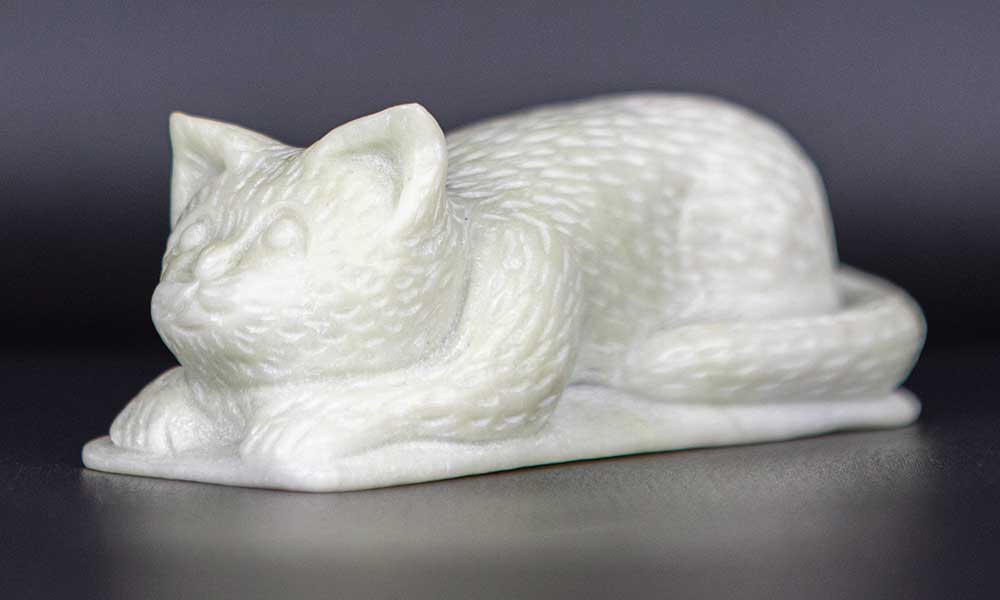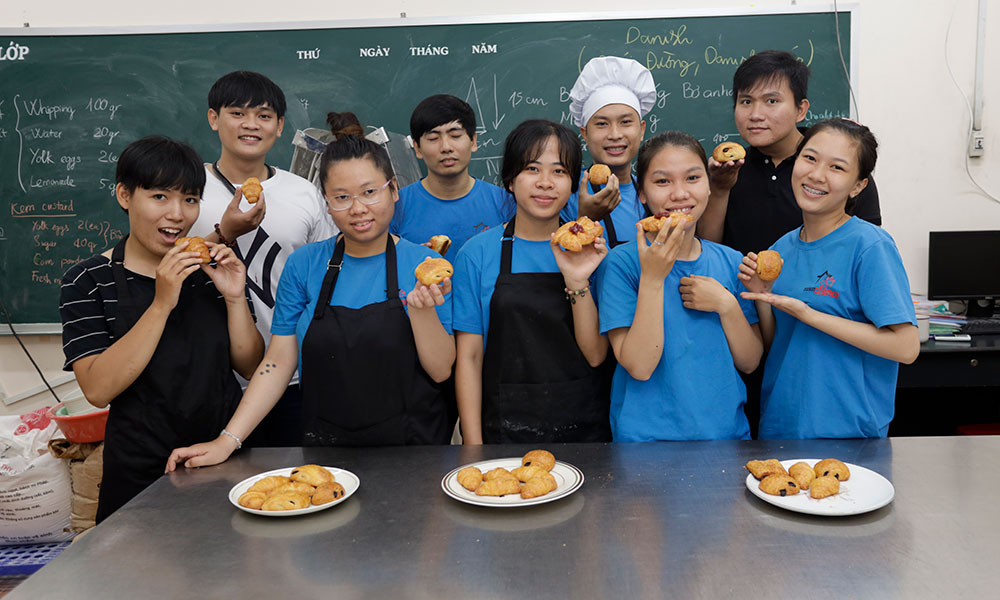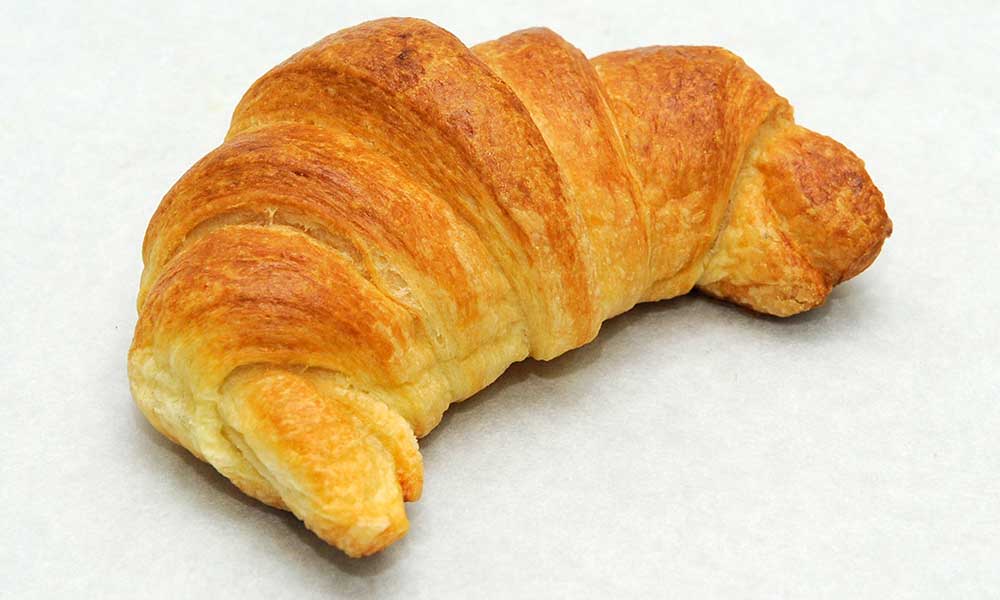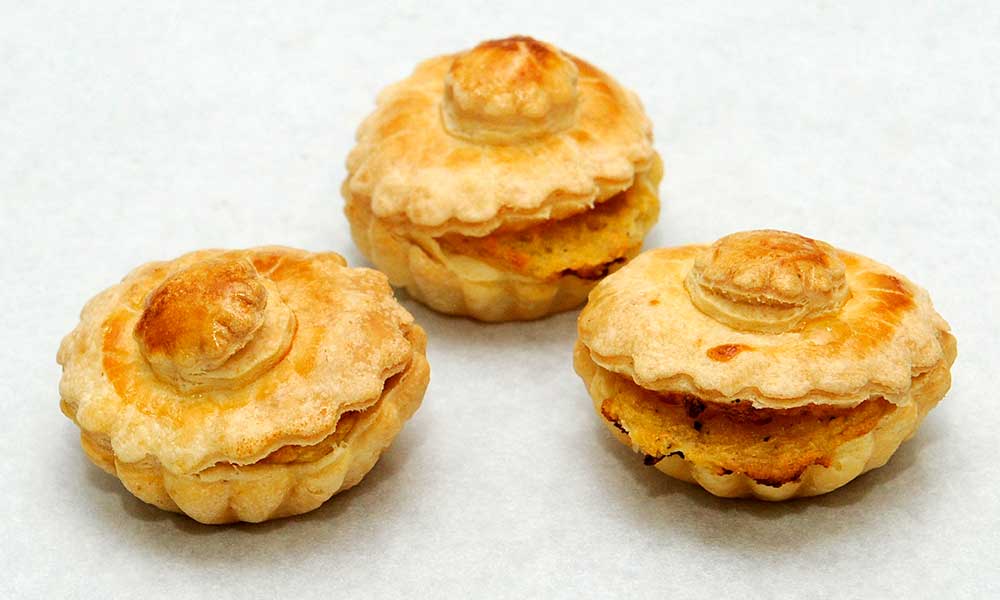 DISABLED PEOPLE'S AND UNDERPRIVILEGED YOUTH'S PRODUCTS
OIL PAINTING: Maison Chance painters create creative paintings, copy paintings, custom paintings, landscape paintings, portrait paintings or abstract paintings…
SEWING: stuffed animals, bags, backpacks, and uniforms are among the items available. Processing and manufacturing orders are also welcomed on a case-by-case basis.
STONE CARVING: sculpts miniature semi-precious stone products in a range of models, including the 12 Vietnamese zodiac signs, Buddha statues, and God statues, among others. Customer orders for stone coasters, chopstick and spoon holder equipment, and other objects are accepted.
BAKING AND PASTRY: We offer a variety of exquisite baked goods, including croissants, cookies, chocolate, and mooncake, as well as custom orders.
AGRICULTURAL PRODUCTS AT MAISON CHANCE DAK NONG
We have a farm on the premises of Maison Chance Dak Nong where we nurture, teach, and care for ethnic minority children, mentally retarded children, and quadriplegics. To optimize the farm's potential, a diverse range of good-quality fruits and vegetables are cultivated using organic methods.
We specialize in wholesale and retail health foods such as cashews, macadamia nuts, turmeric starch, turmeric starch tablets, black pepper, honey, and, especially notably, our homemade dried cashews under the Maison Chance brand.
All of our products are packaged with care, elegance, and luxury, making them ideal gifts for family, friends, and partners.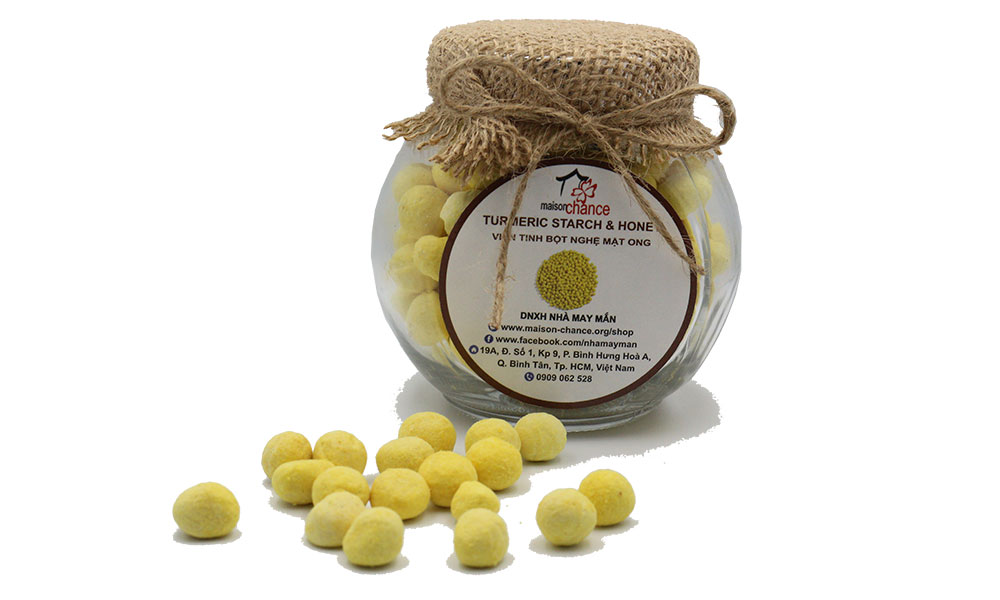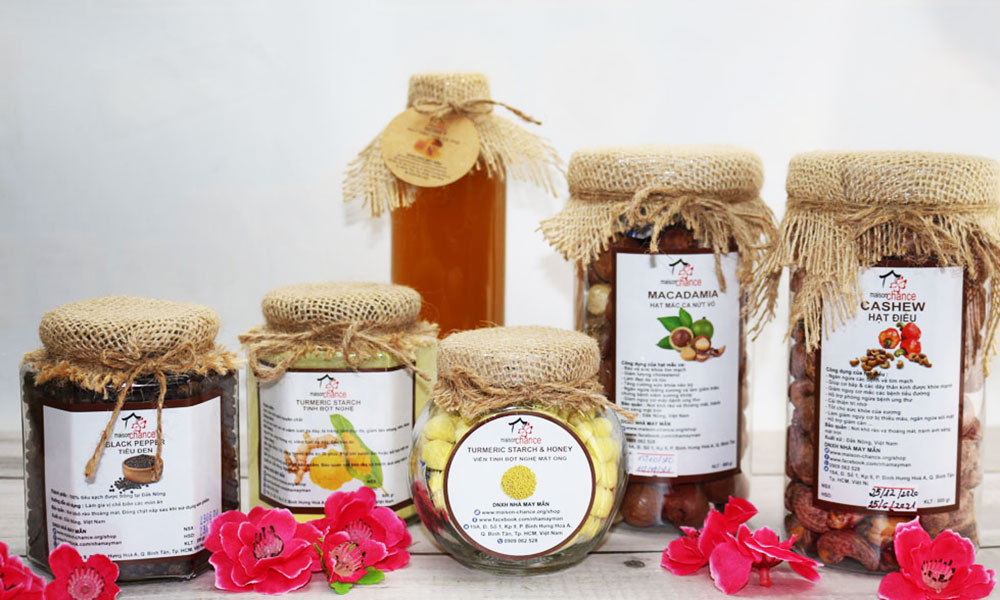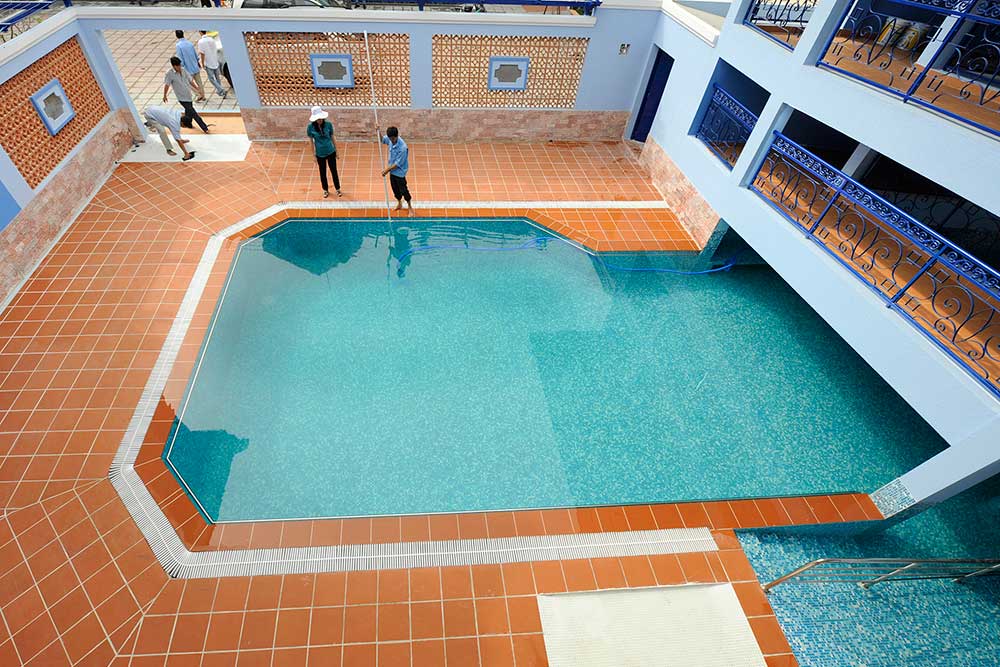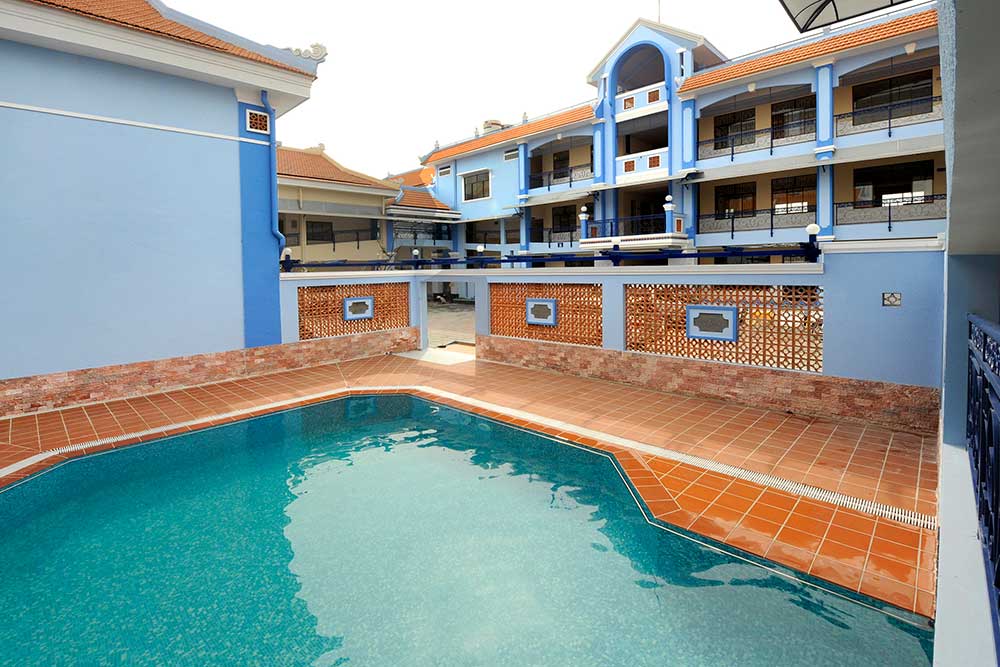 MAISON CHANCE'S GUEST ROOMS
Village Chance is a two-part project that includes an underprivileged children's elementary school and a wheelchair-accessible apartment complex. We also have 6 guest rooms with full amenities, including an on-site restaurant and pool.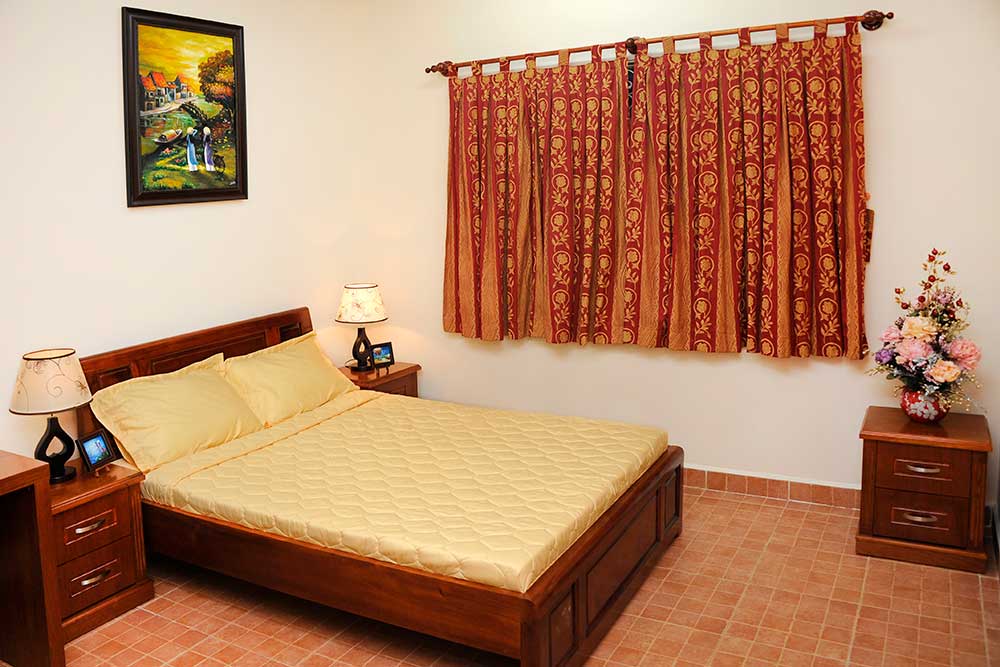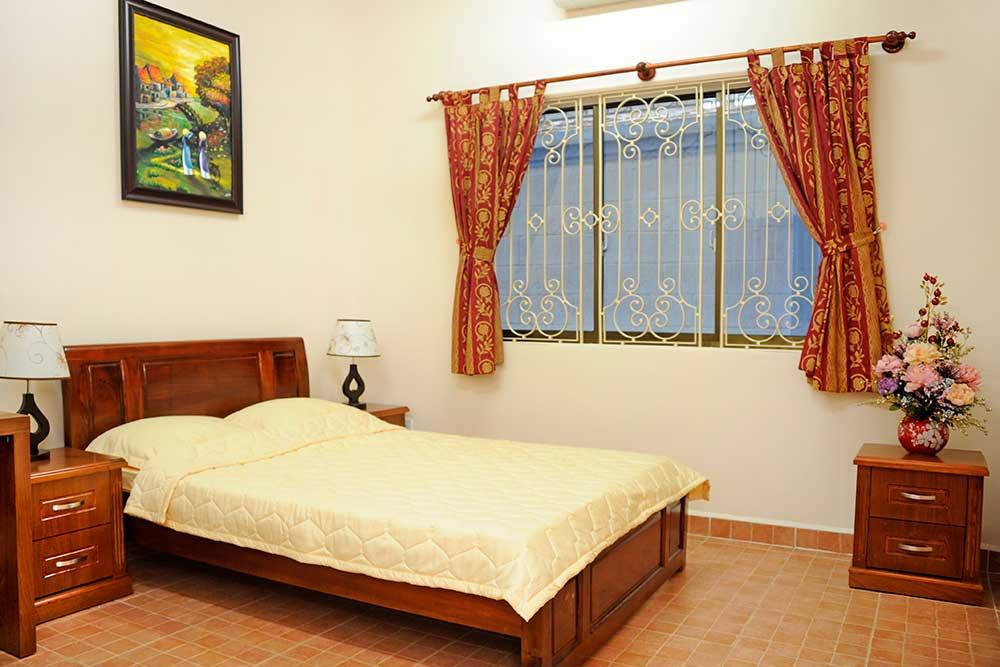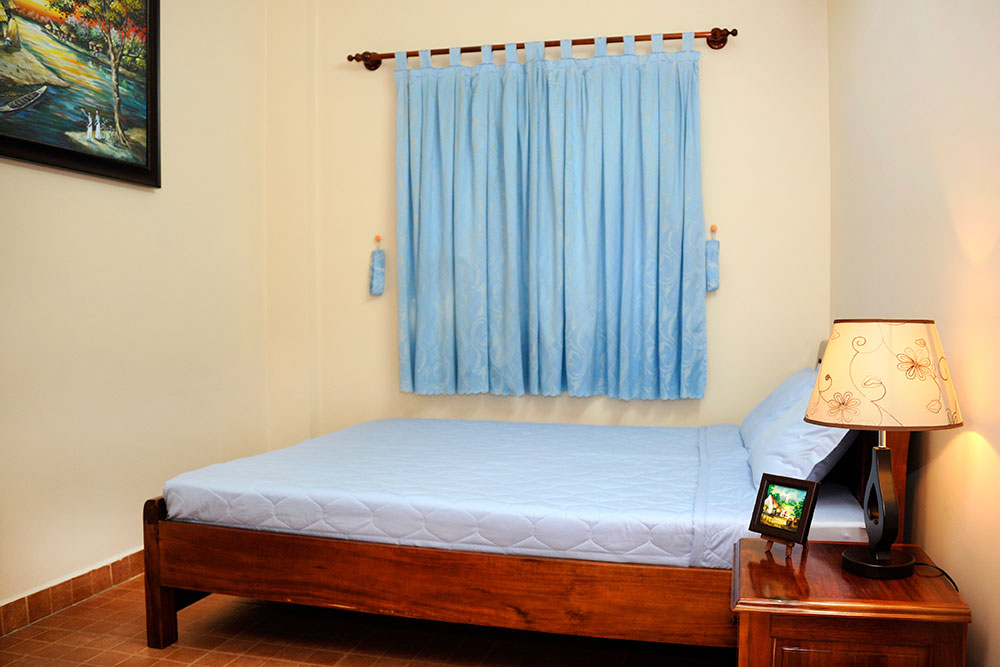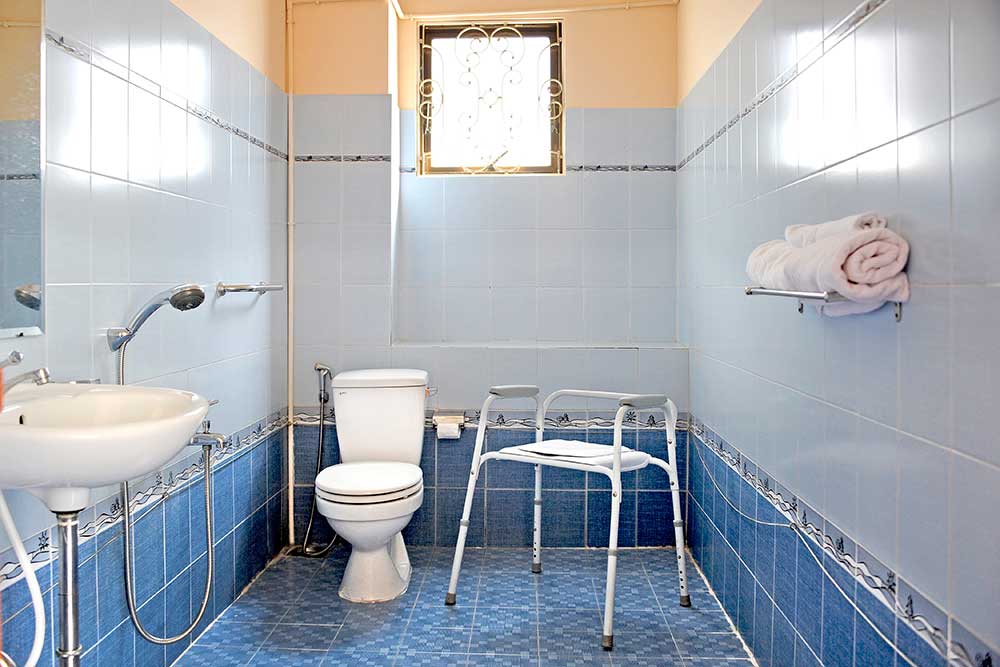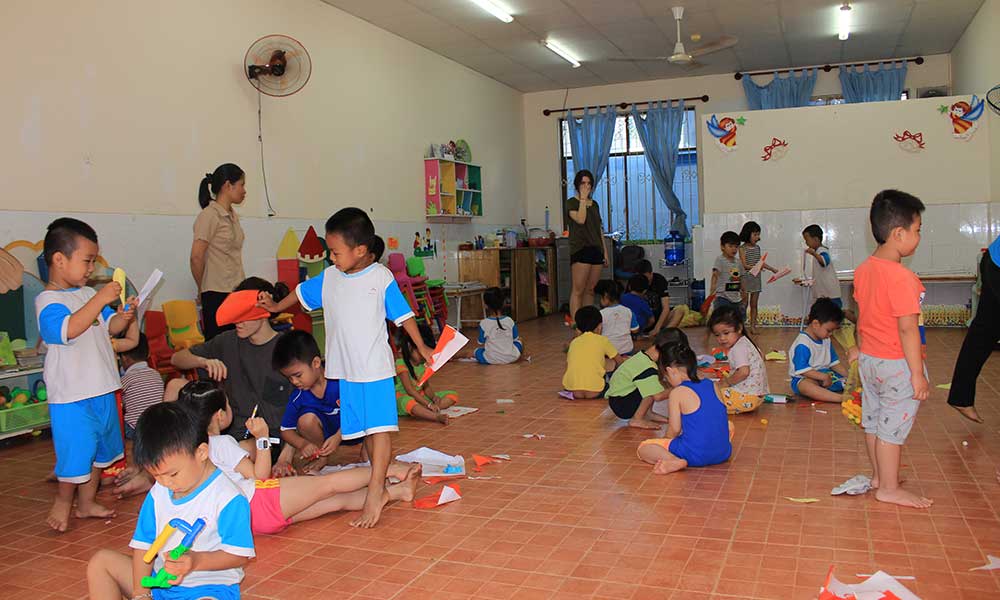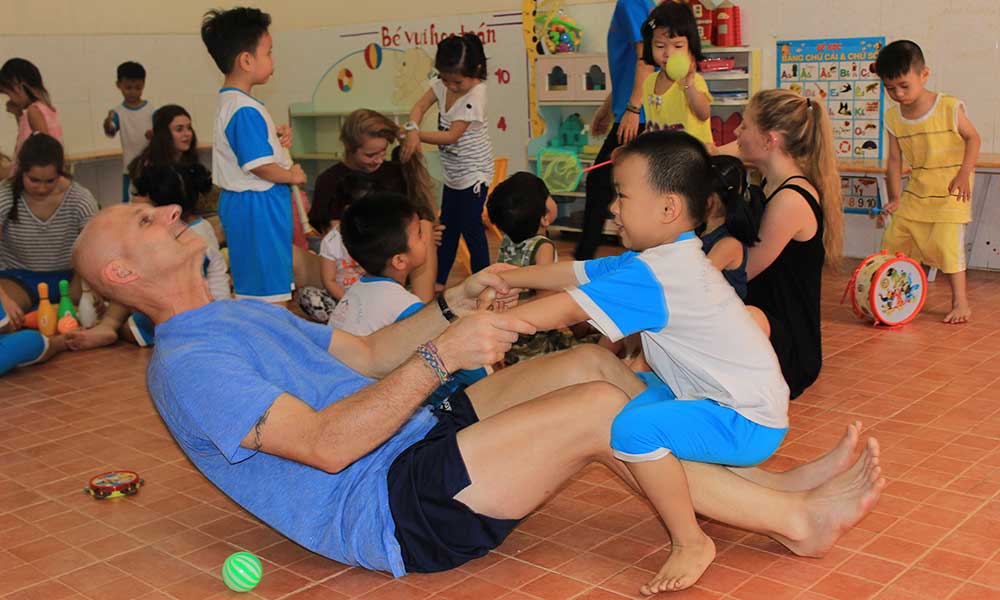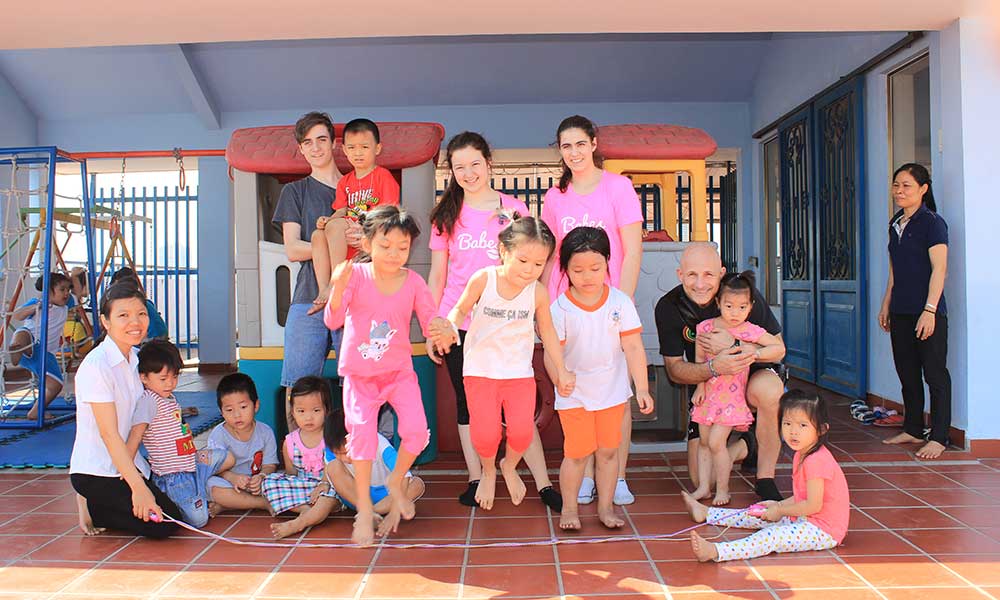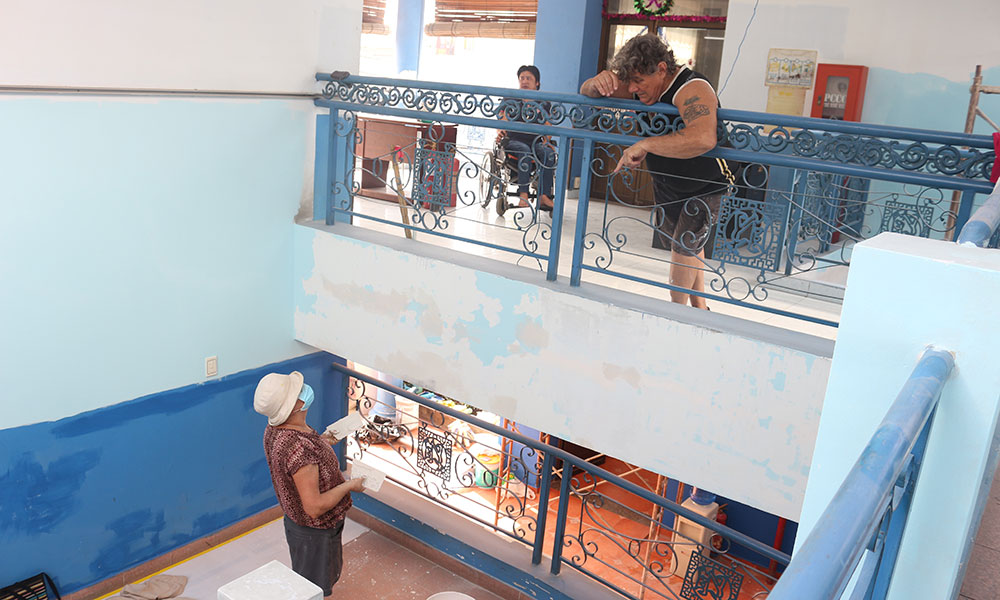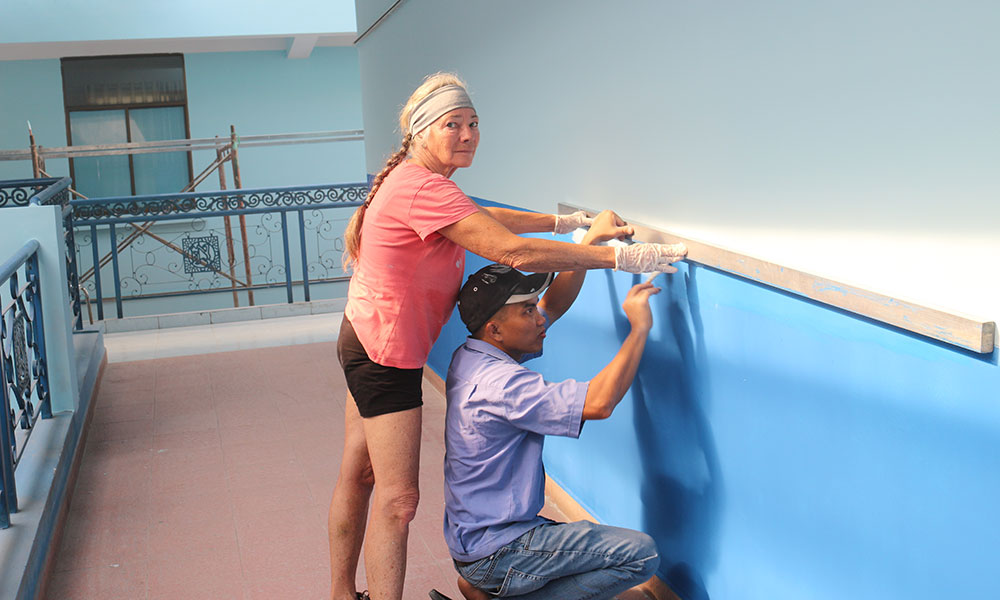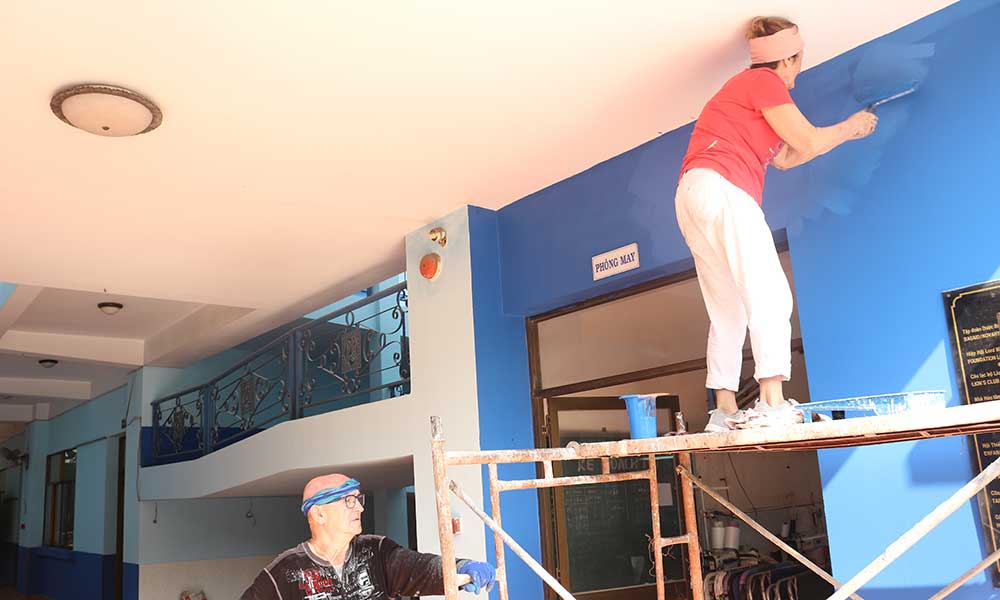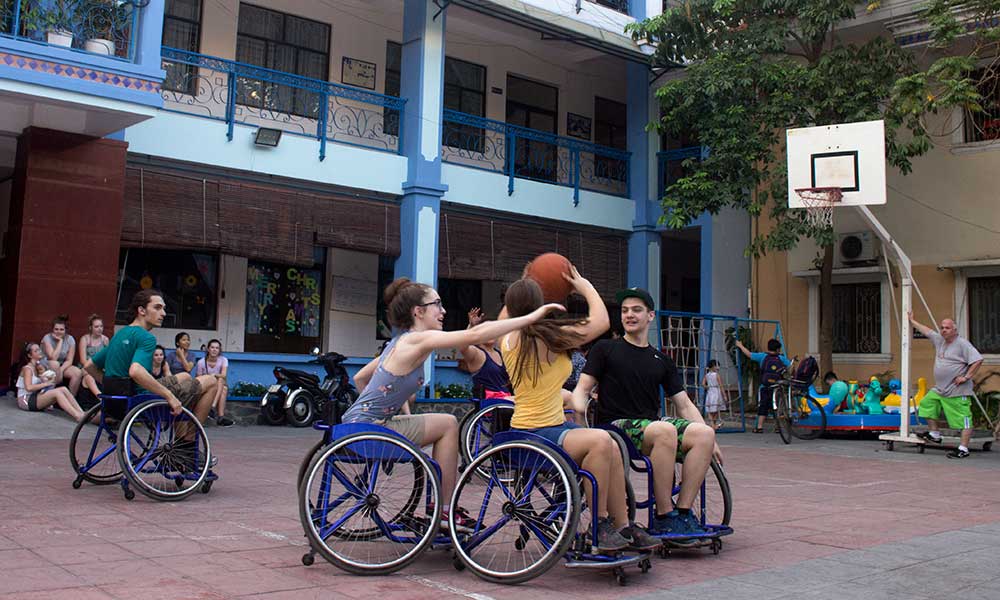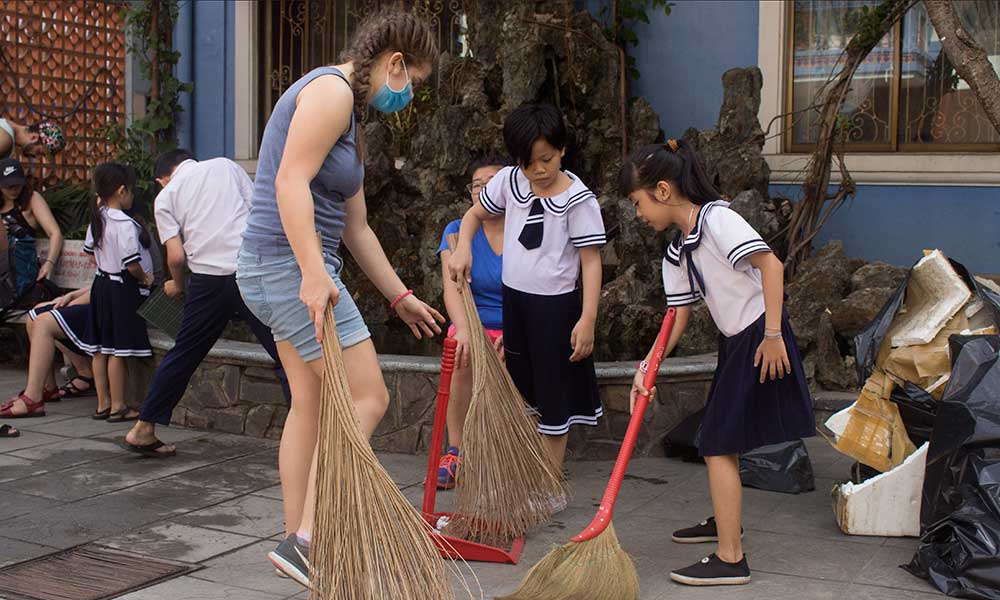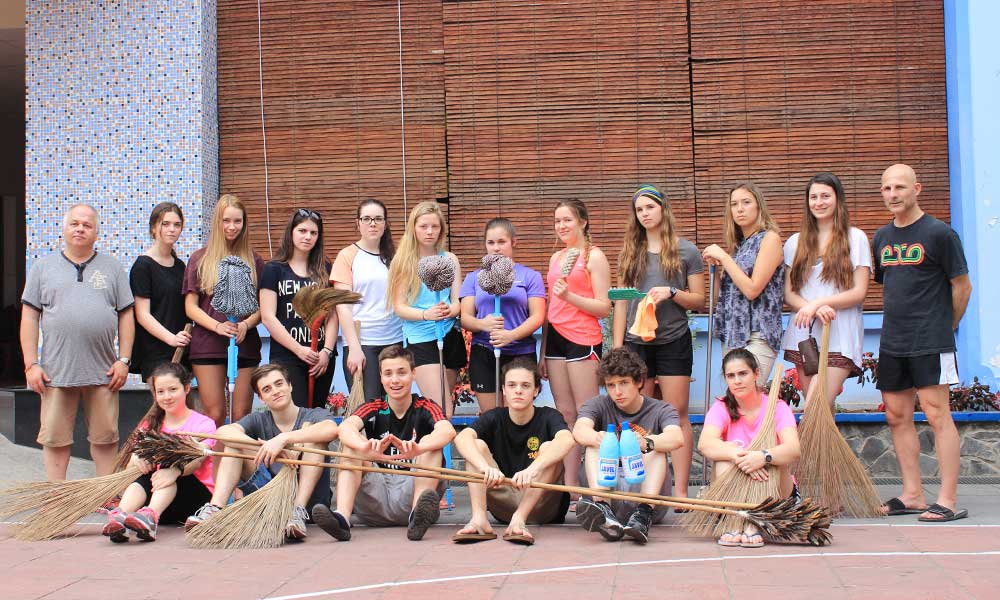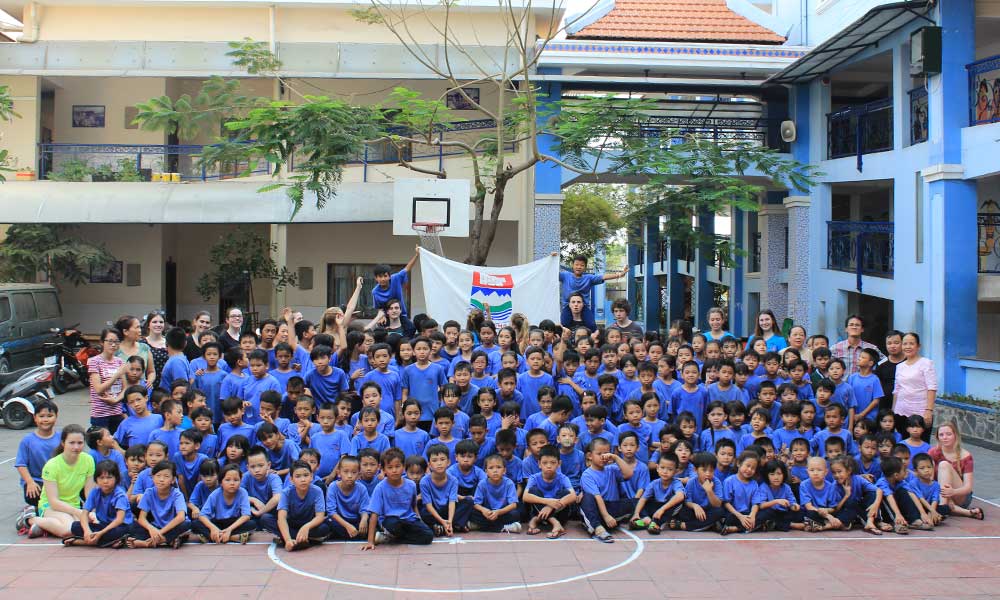 MAISON CHANCE SOCIAL ENTERPRISE SERVICES IN SAIGON
Visits and exchanges are arranged at the Take Wing Center and Village Chance, which provide vocational training and employment to disabled people as well as education to disadvantaged children. Everyone is welcome to come to see the disabled makers and learn how they make these lovely handcraft products. Furthermore, visitors can engage in a variety of activities such as baking, sketching, sewing stuffed animal animals, interacting with pupils, and eating decent lunch at the Village Chance restaurant.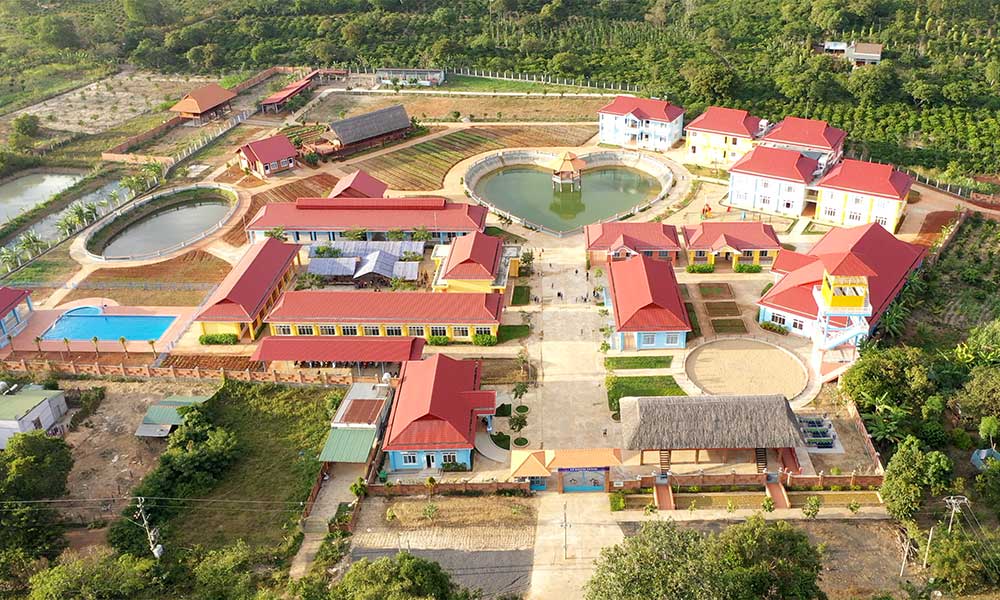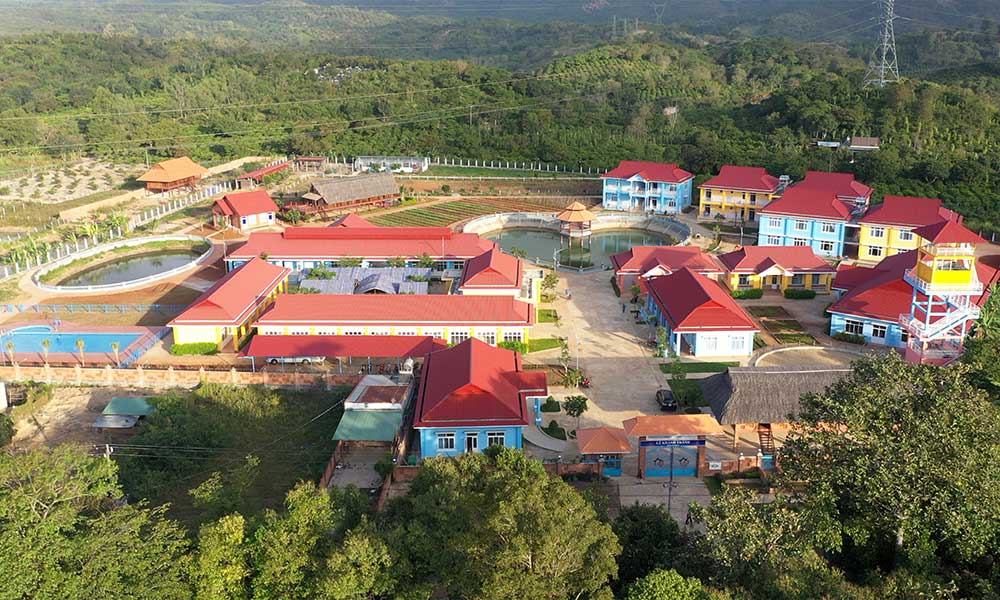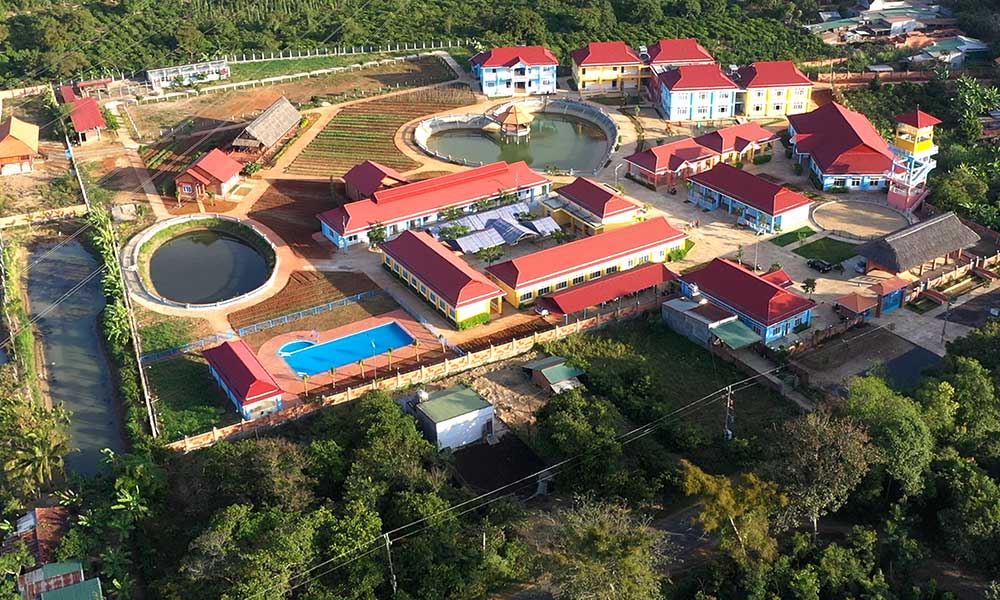 MAISON CHANCE SOCIAL ENTERPRISE SERVICES IN DAK NONG
The fourth center was established in Dak Nong province to provide free accommodation, vocational training, medical care, and education to local disabled people, orphans, and disadvantaged children. Maison Chance Dak Nong has 44 guest rooms with a total capacity of 44 guests.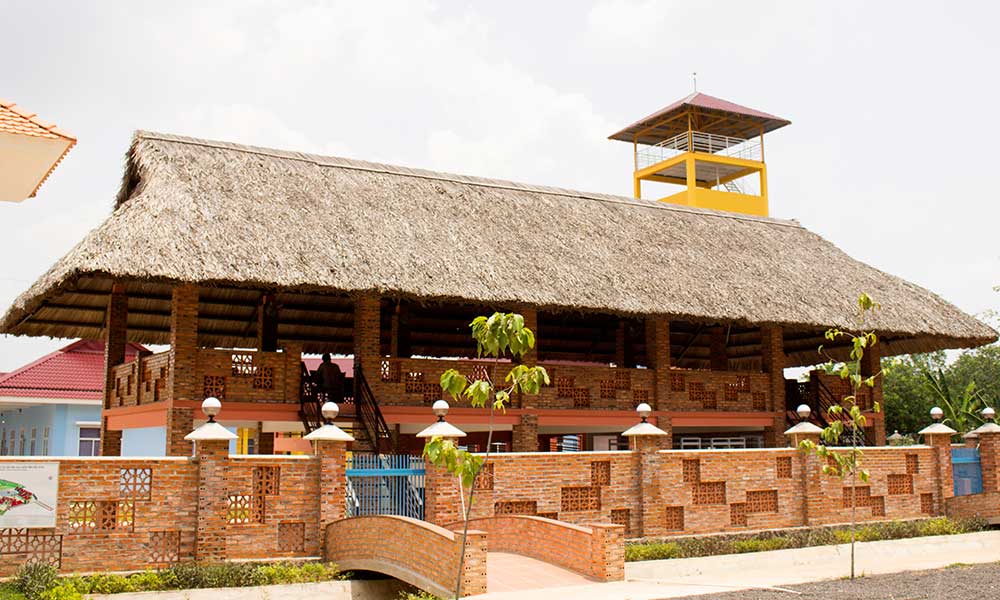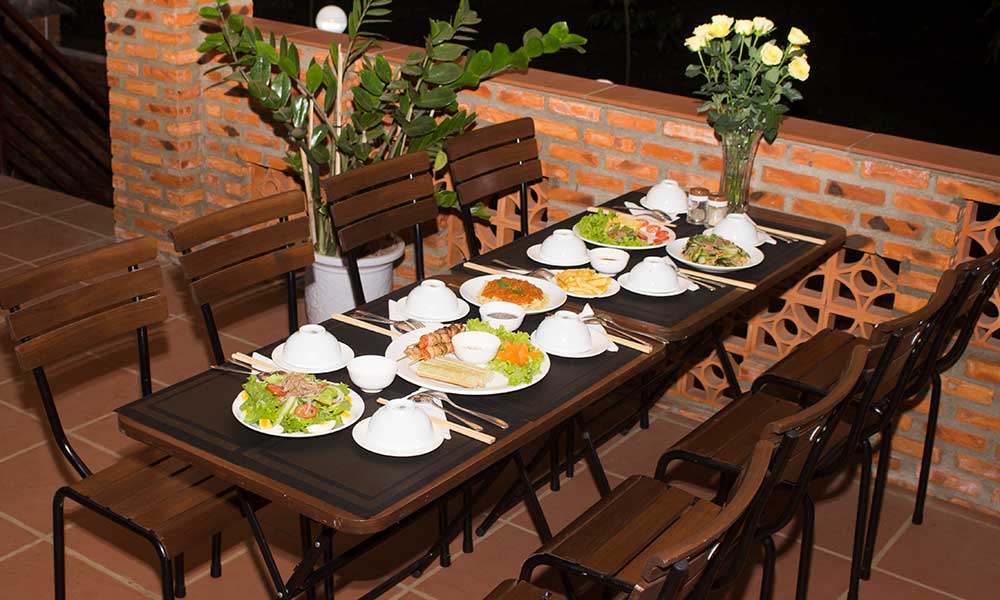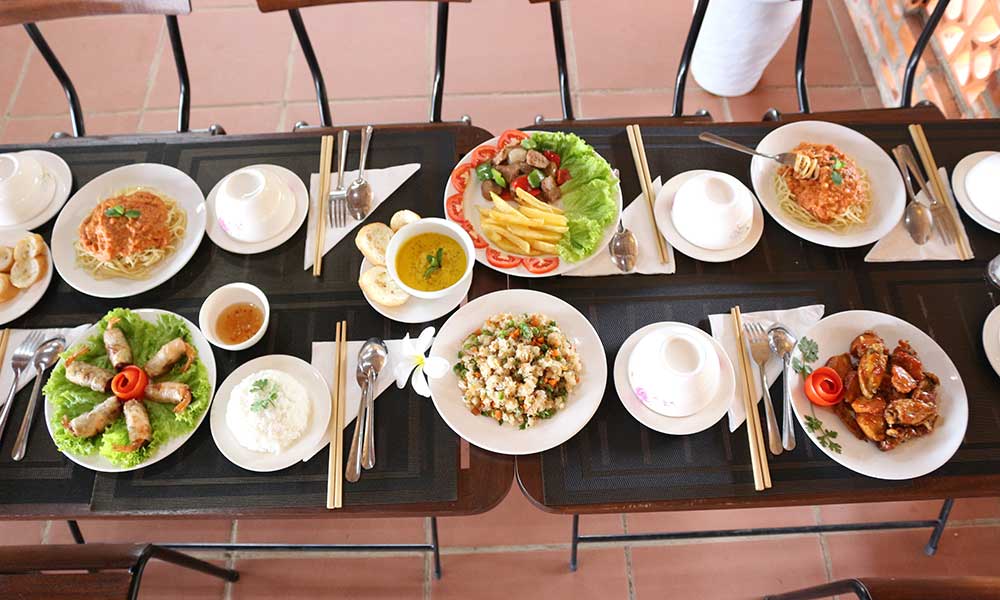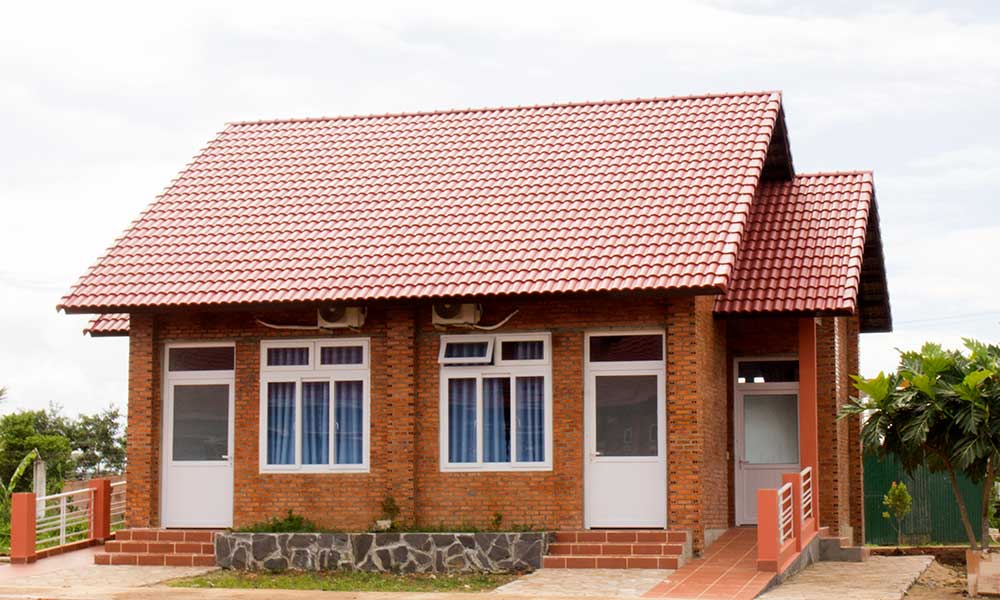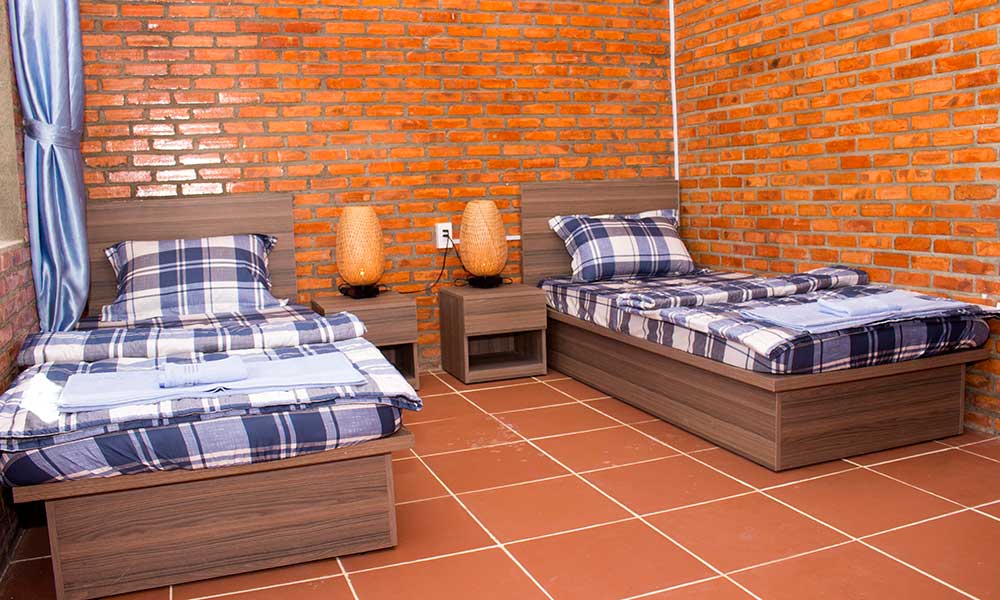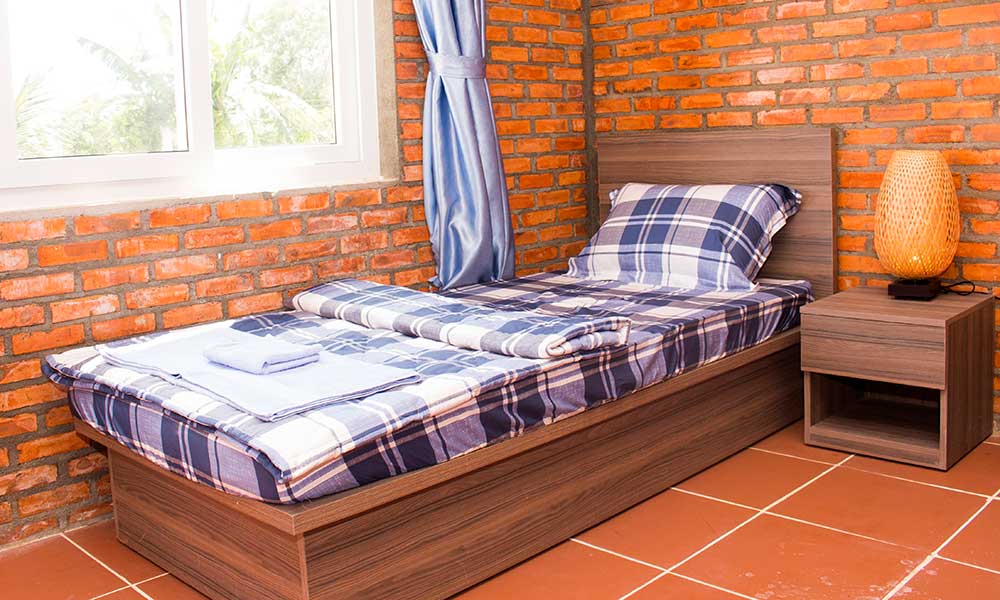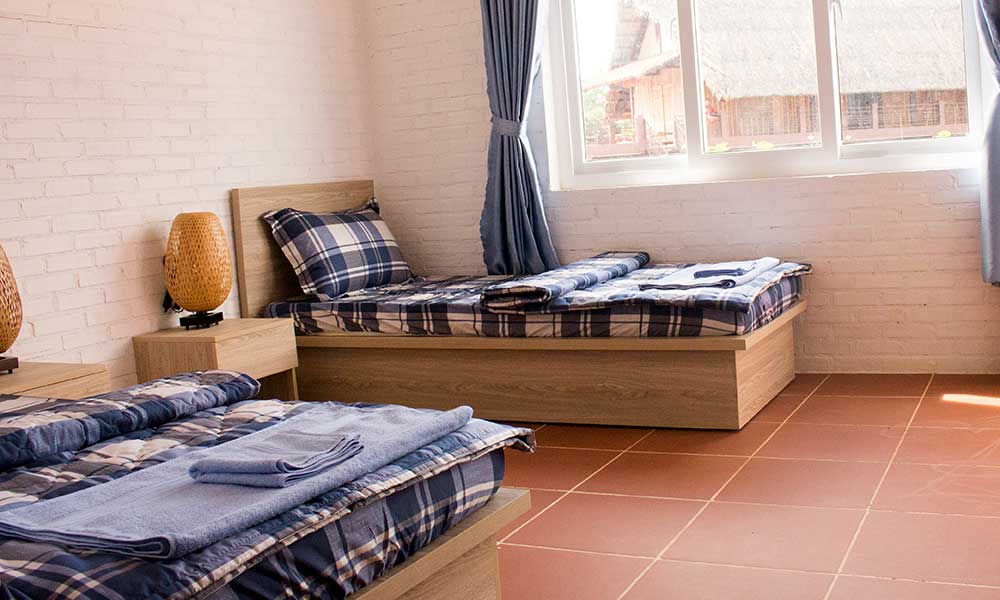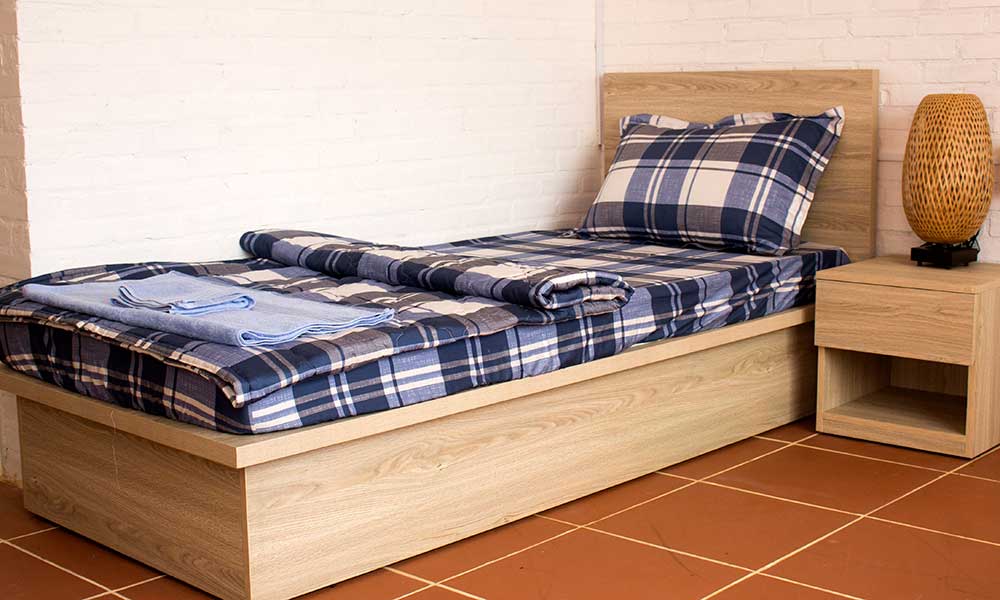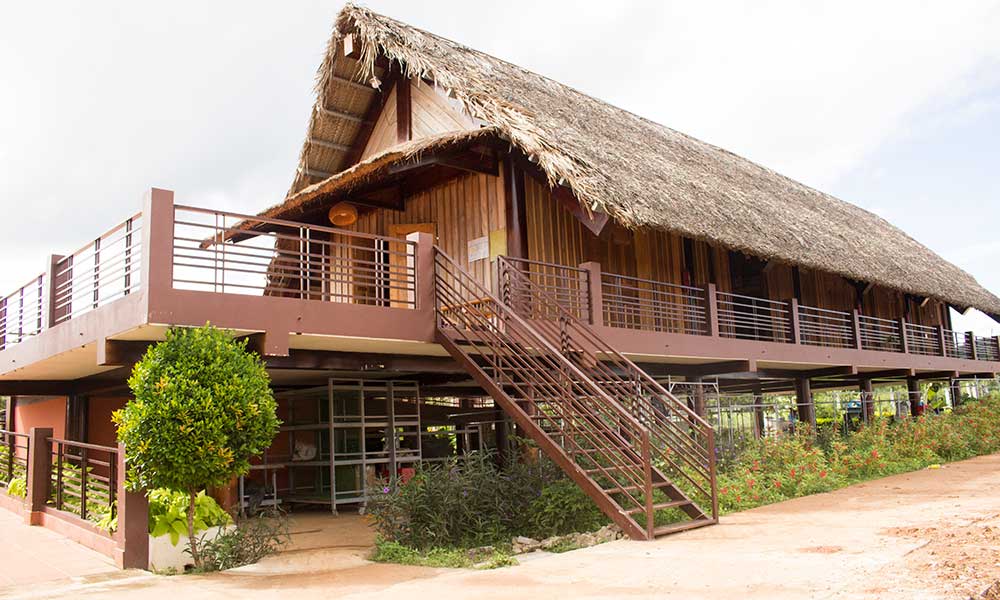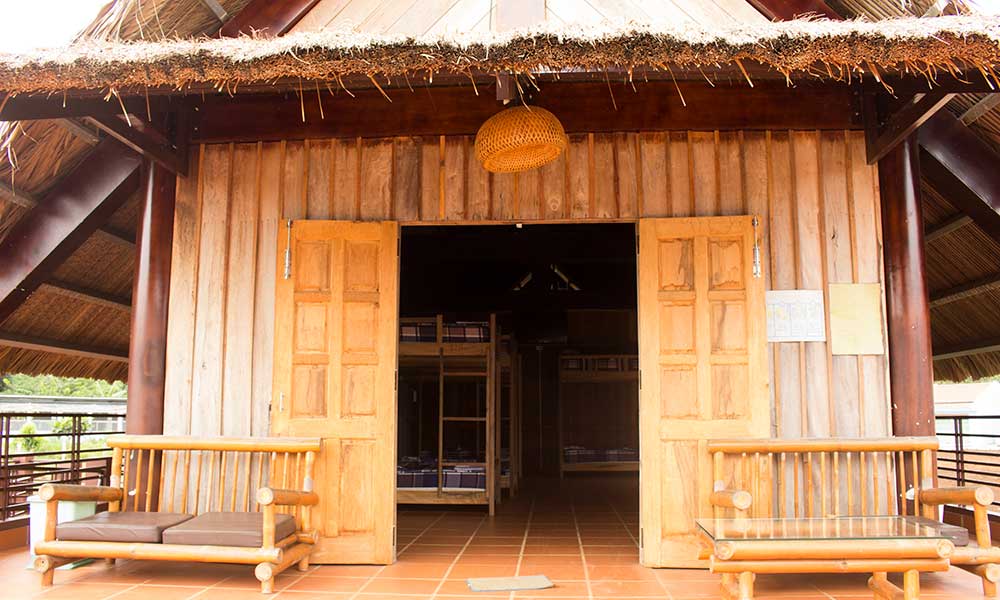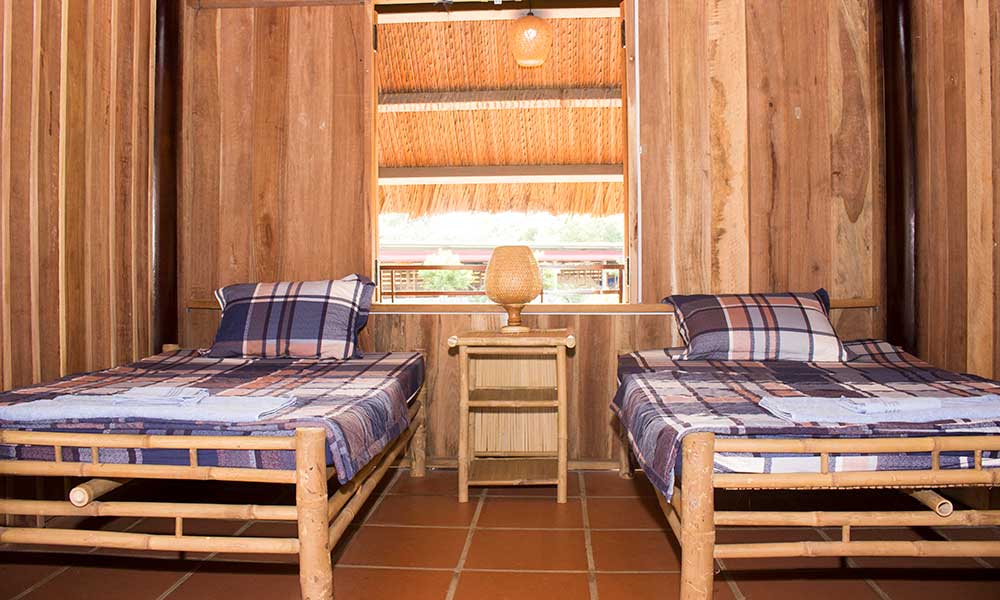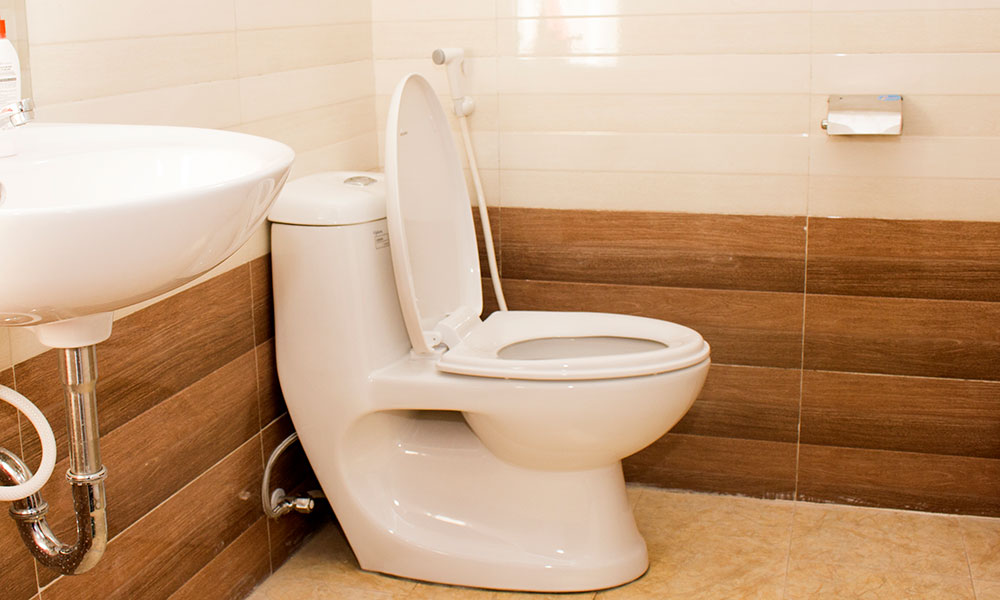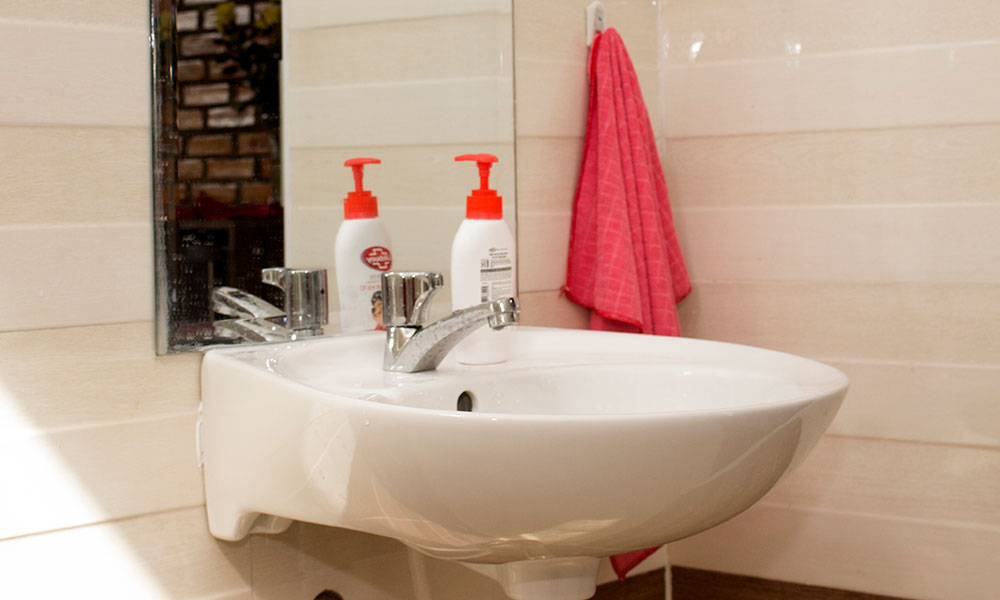 A dormitory room in a longhouse designed in the Ede ethnic group's traditional style can accommodate 16 guests. The restaurant has 50 seats in an open space that is wheelchair accessible and designed in the Ede style. Traditional and European dishes, as well as vegetarian food, tea, coffee, juices, and smoothies, are available at the restaurant. Meals and drinks can be served up in the restaurant or guests' rooms upon request.
The organic vegetable farm in the center provides the restaurant with fresh, safe, and healthy food materials.
ACTIVITIES WHILE ON TOUR AT MAISON CHANCE DAK NONG
Visitors will immerse in the picturesque landscape of the center, surrounded by the cool and refreshing Central Highlands atmosphere. Volunteering, sharing, and assisting those in need are all encouraged at the facility. Apart from that, there's many activities such as organizing a campfire night with ethnic minority students, caring for the vegetable garden and fish pond, and making friends with a range of cute animals such as horses, goats, birds, and chickens.
Furthermore, visitors have the opportunity to go sightseeing and discover notable landmarks in the Dak Nong province and Buon Ma Thuot city, as well as participate in exciting activities such as elephant riding and seeing the suspension bridge. The facilities and equipment, in particular, are specifically designed for wheelchair users.
Dak Nong province is also recognized for its mountain ranges and waterfalls, as well as the ethnic minority culture's distinguishing characteristics. More importantly, Maison Chance Dak Nong is conveniently located near a trio of breathtaking waterfalls known as Dray Nur, Dray Sap, and Gia Long.
Touring Maison Chance Dak Nong will be a wonderful opportunity for guests to unwind in the serenity of the organic vegetable garden, fish pond, and gentle rhythm of life while learning more about the stories of the underprivileged.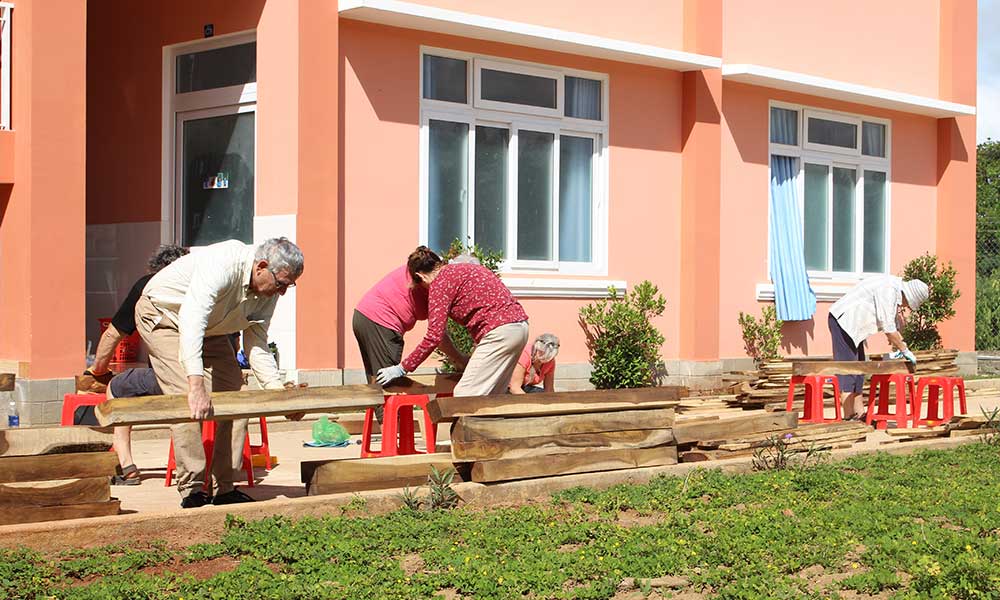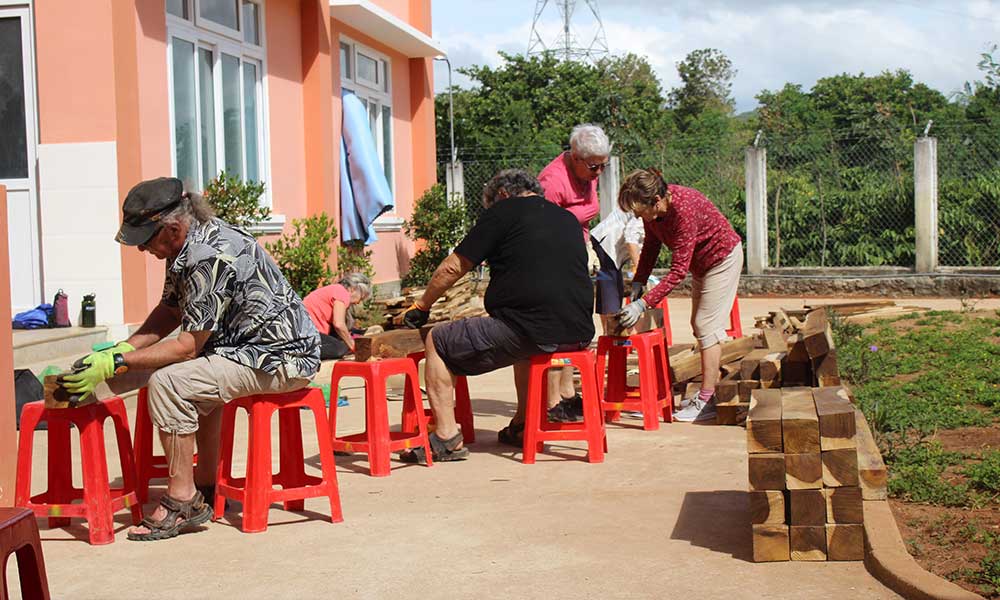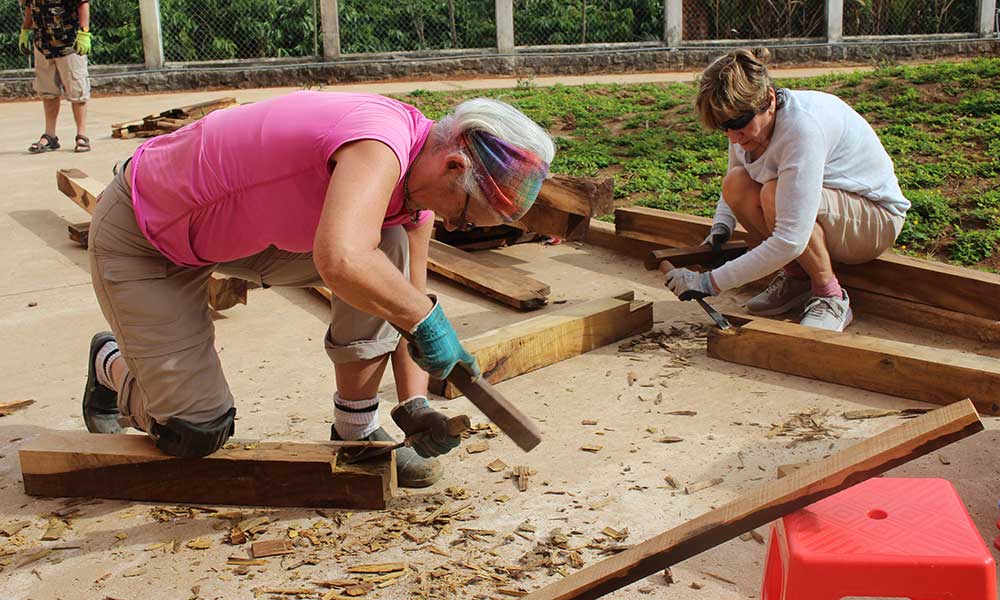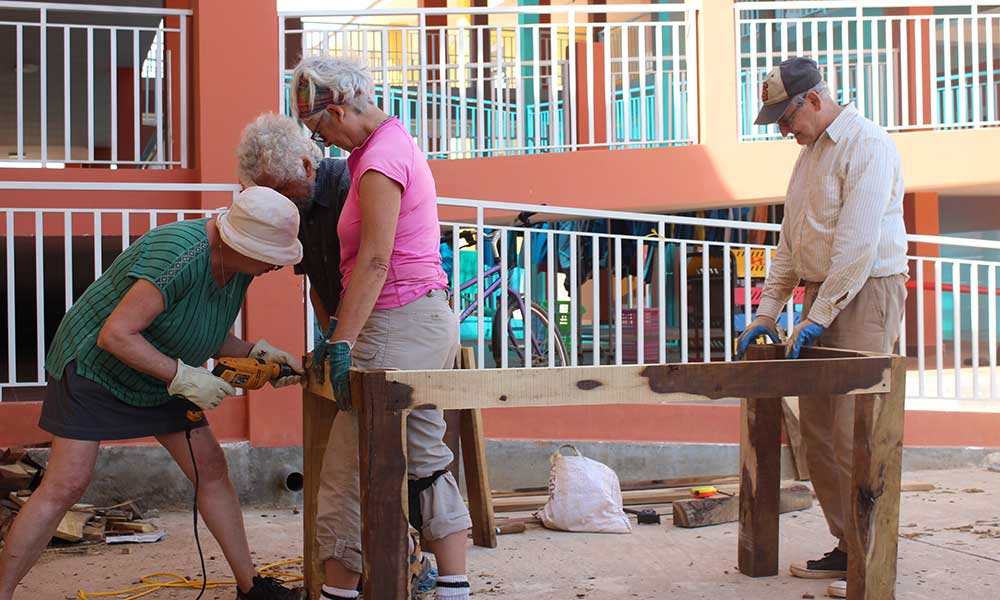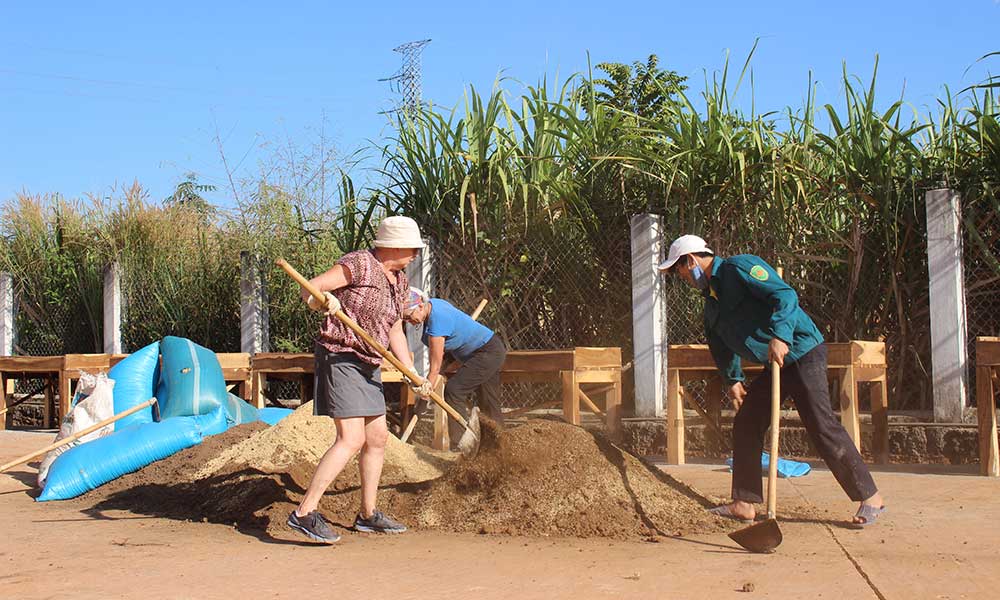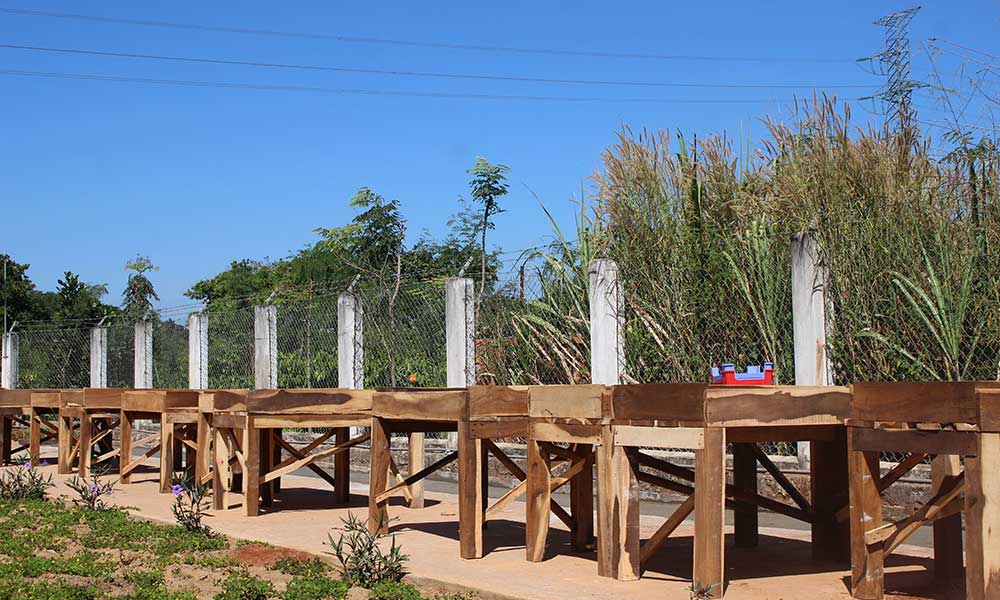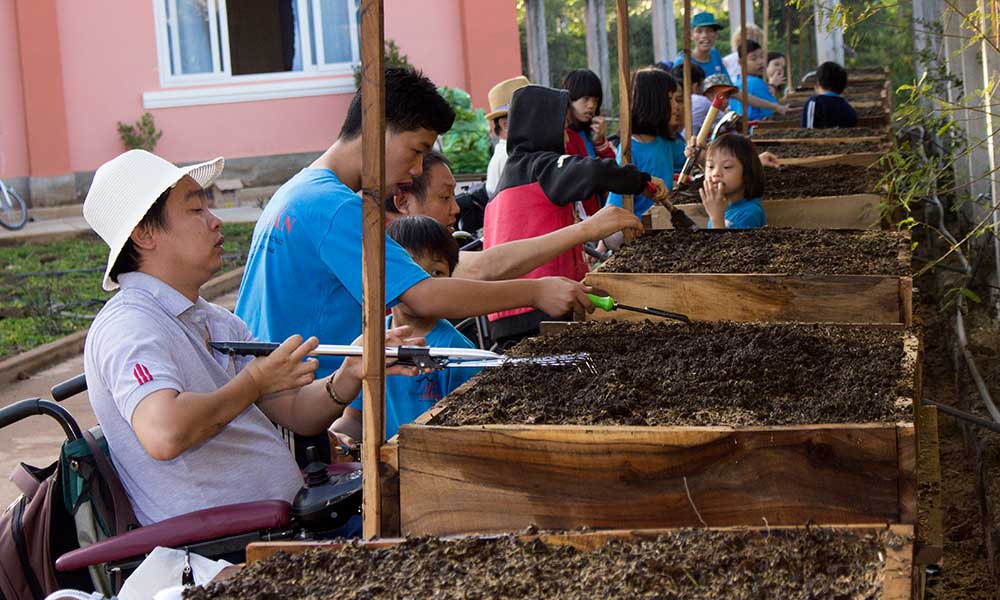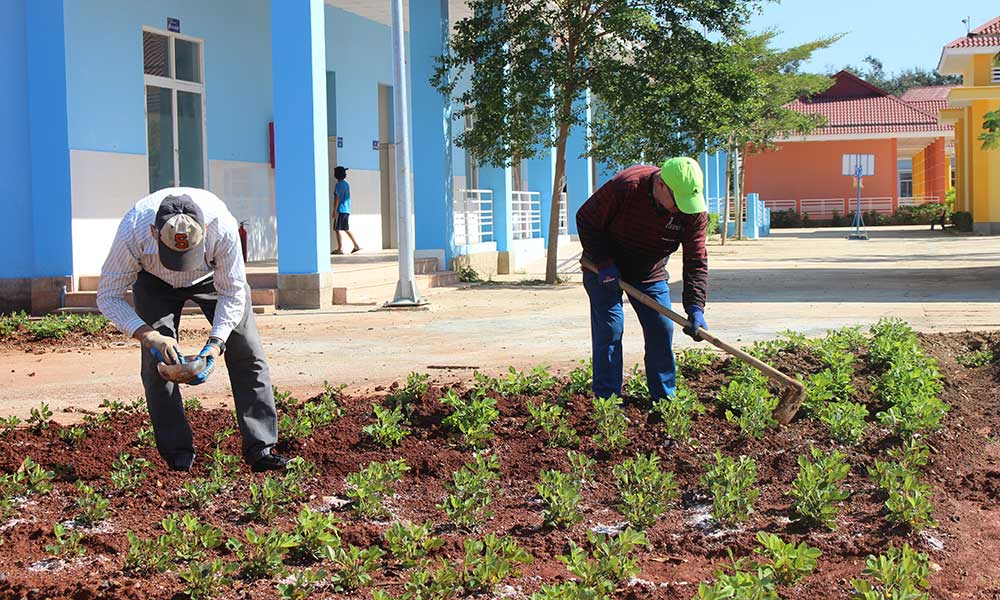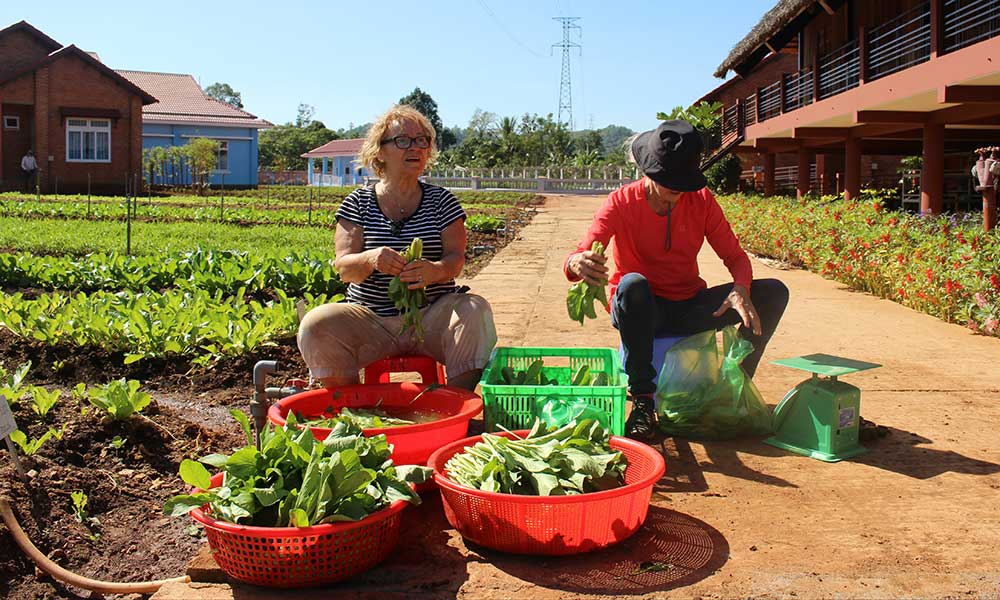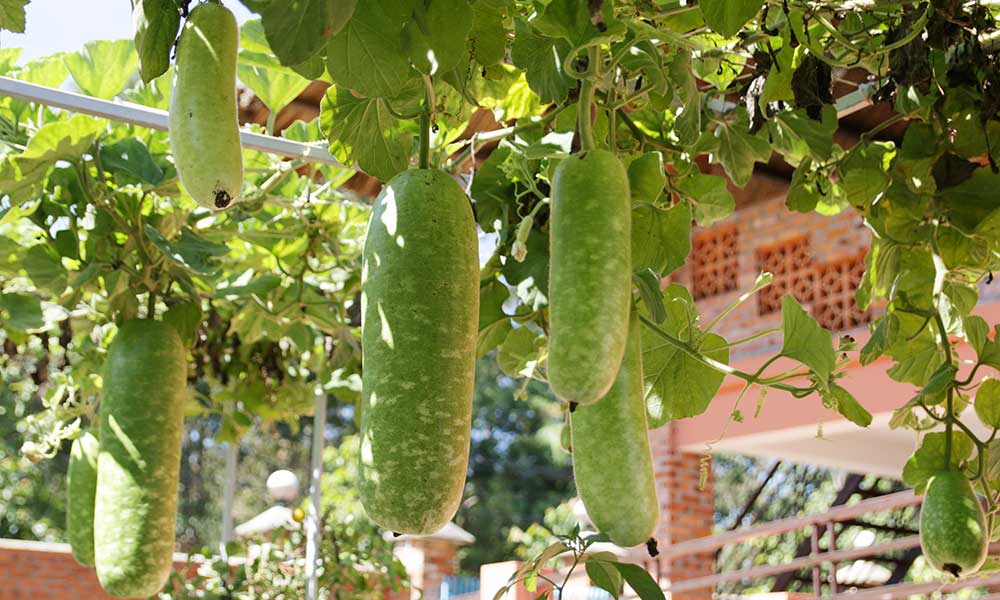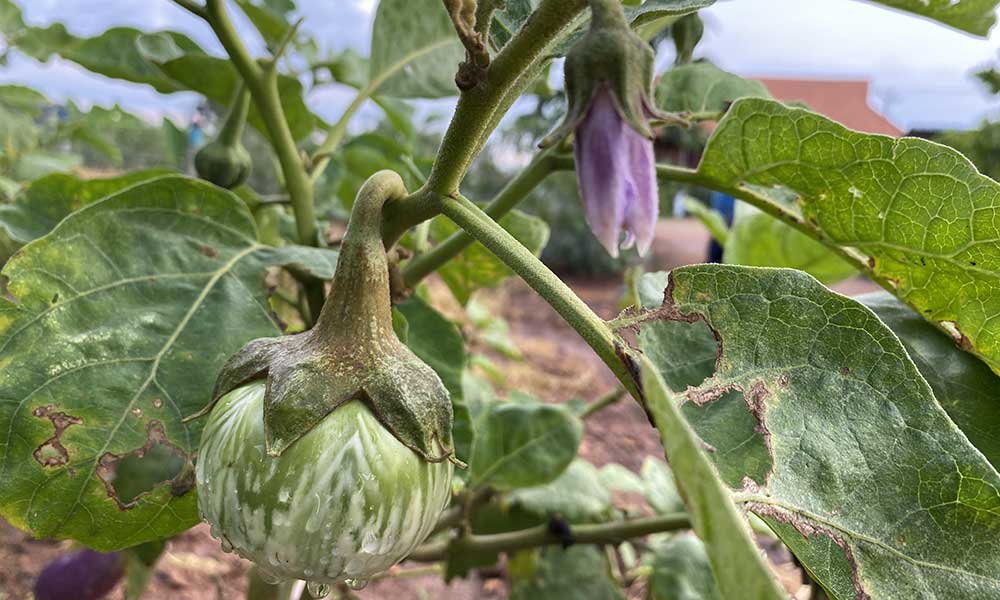 Please feel free to contact us to arrange a trip that is tailored to your needs:
Ho Chi Minh City: 19A, Đường số 1, Kp9 9, Binh Hung Hoa Ward A. Binh Tan District, Ho Chi Minh City, Vietnam
Tel: +84 (0) 90 906 2528
Dak Nong Province: Duc Lap Village, Dak Sor Commune, Krong No District, Dak Nong Province, Vietnam
Tel: +84 (0) 26 1650 9777
Website: www.maison-chance.org/shop