Last week, a group of 8 medicine students from Creighton University, Nebraska, USA, came to pay a visit to Maison Chance as volunteers.
During their 2 weeks' visit, they offered vision screenings to the disadvantaged children of the Village Chance school. A few kids needed glasses that were provided by our kind volunteers, and a few had to go see a professional when the problem couldn't be fixed with pre-made glasses. Overall, all the kids were amused by how fun vision screening can turn out.
Moreover, they took the time to teach how to swim to the Kindergarteners, gave some English lessons to the primary school children and played basketball and soccer with them every afternoon. The kids really liked having new friends to play with them and have fun with them.
Maison Chance is really grateful for having the chance to meet these young students who offered their time for people in need. You are welcome back to Maison Chance anytime!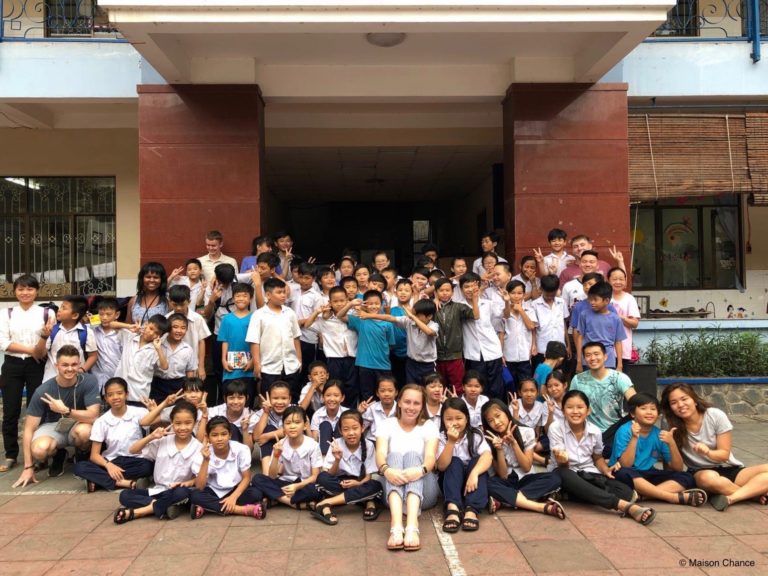 Post: Philippine