The Shelter's purpose is to provide a home to street children, orphans and disabled people who are not able to take care for themselves. The Shelter accommodates around 40 people.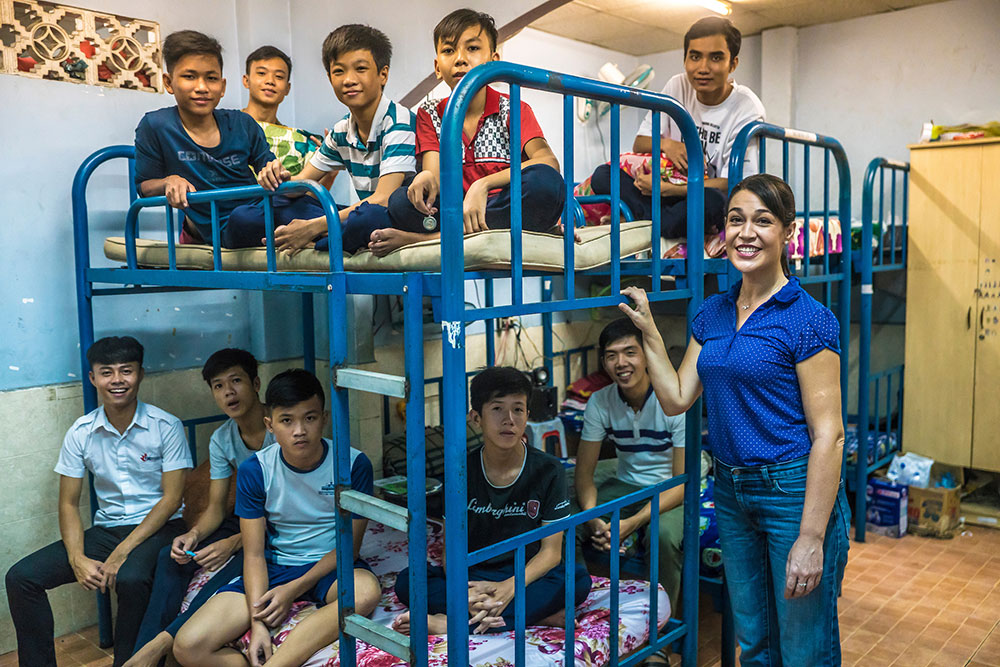 Shelter Maison Chance
Housing is free until the residents become financially independent. In a family-like atmosphere where beneficiaries call each other "brothers and sisters" it has proven to be benefiting that different age groups live together.
For disabled adults, the presence of children is encouraging to do physical exercises. The kids help them in daily life tasks, e.g. pushing wheelchairs. In turn, adults build an important framework for the children's emotional development, sometimes replacing mother and father.
Another form of accommodation is Village Chance, built in 2011. It differs from the Shelter in so far as beneficiaries, handicapped people and their families, pay a low rent, representing their autonomy, social reintegration and their capacity to earn a living. As specially adapted apartment complex with wheelchair access, ramps and lowered workspaces it offers enough space for up to 30 families.
Village Chance brings community and private life together. Each beneficiary has her/his own apartment. But like everywhere in Vietnam, apartments' doors are often opened during the day, allowing the neighbors to visit each other. There is also a courtyard for karaoke parties and festivities, a playground for the children and a swimming pool for rehabilitation exercises and relaxation.