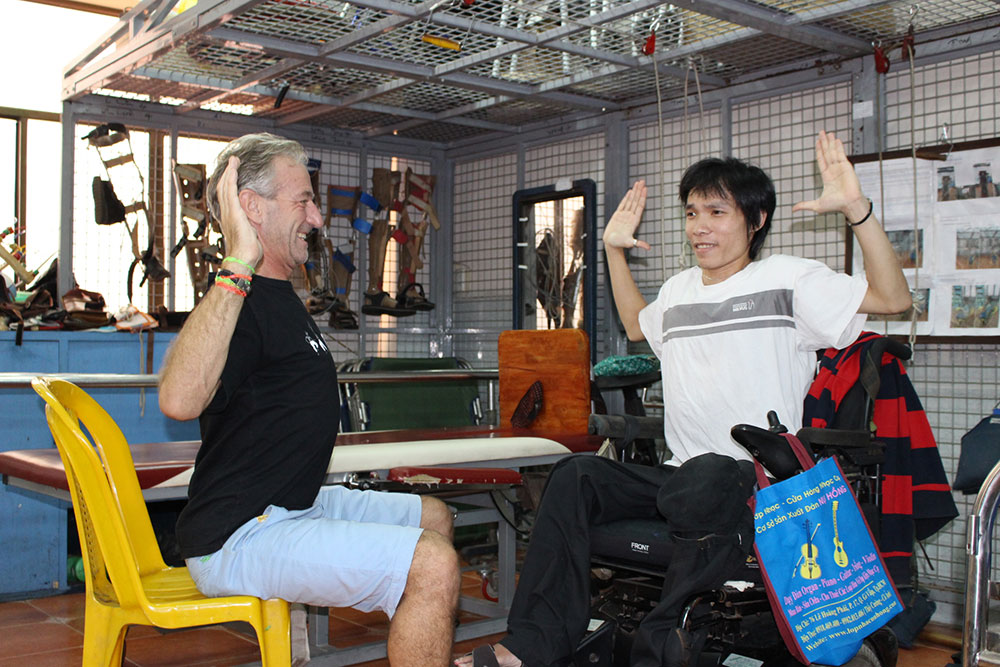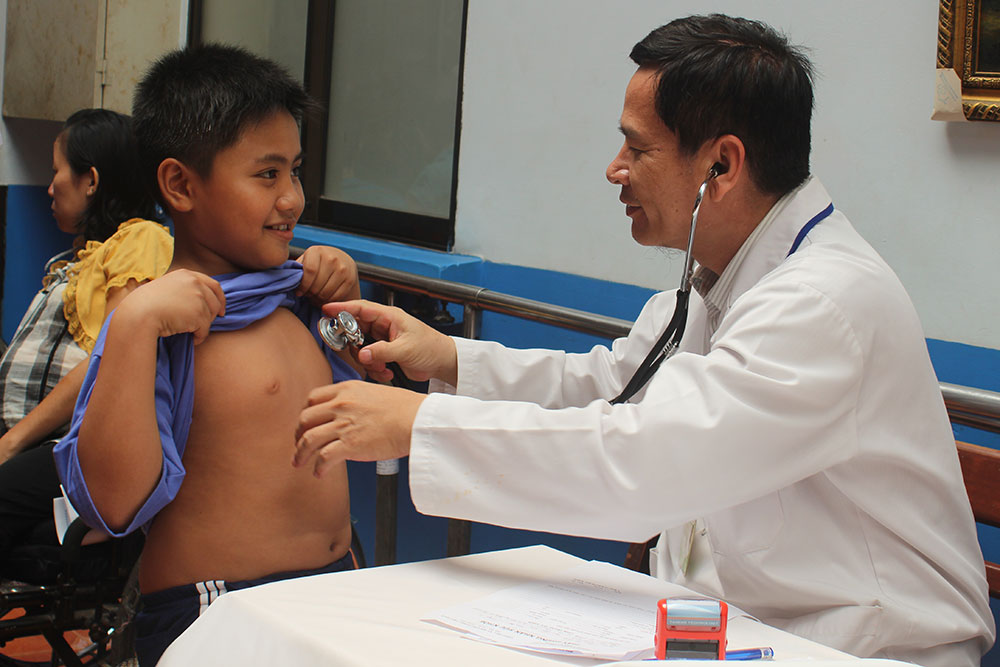 Our beneficiaries were mostly in poor health when they arrived at Maison Chance. The majority of their disabilities are the result of accidents that have rendered them paraplegic or, in the worst-case scenario, quadriplegic; besides, some of them were born with an impairment. Serious accidents cause muscle weakness, complications, urinary tract infections, intestinal dysfunction, and kidney infections. As a result, special care and close monitoring of their health are critical.
Basic medical care is provided at no cost at Maison Chance. Physiotherapists provide regular physiotherapy exercises to the beneficiaries. We also have social workers at four Maison Chance facilities that actively support the members.
Maison Chance is one of the few places in Vietnam that provides disabled people with access to a hydrotherapy pool. The crippled will benefit from this type of therapy since the water will facilitate their bodies and allow them to move more comfortably. Hydrotherapy and swimming sessions are held twice a week for the disabled and children.
In addition to the activities listed above, Maison Chance Dak Nong provides equine therapy and assists beneficiaries in planting and caring for vegetables. These activities should not only assist the disabled in strengthening their wellbeing, but also benefit mental disorder children in improving their physical and mental health while encouraging their love for animals and being environmentally aware.