Lucile, Nancy, Gabriel, Domitille an Romain who just graduated from high school in France came to Maison Chance. When coming to Maison Chance, they made a donation and supported the purchase of teaching equipment, learning tools, painting and re-cleaning of the classrooms. Besides, they sponsor 3 students grade 2 at Village Chance Primary School with the amount of USD 3.513.
The solidup student team consists of 5 students from the University of Paris who came to volunteer at Maison Chance from July 18 to 26 in 2022. They have donated and sponsored with the amount of USD 4.610 to buy medical equipment and medicine and sponsor 5 students grade 2 at Village May Primary School. On weekdays, you support the kindergarten and physiotherapy room and paint the walls with the Romain team.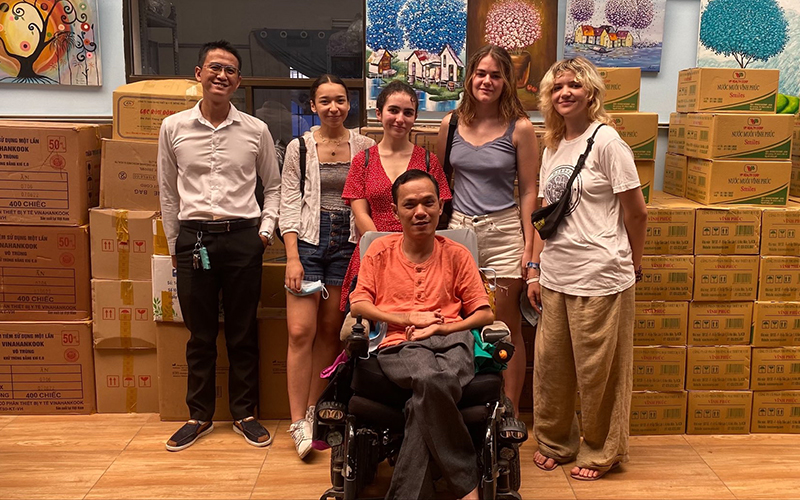 We thank you for the support and enthusiasm that you have brought many meaningful things to society. We wish all of you on your upcoming journeys a lot of success, good health and happiness.
Translate: Y Nam