March of 2018 ends with us happily with a meeting with the CEO of NeoMac, Mr Jonathan Hwang and the Representative of NeoMac in Vietnam, Mrs Kang. Spring, at last, brought us lots of joy and sharing.
Just after boarding, both came to us in a hurry. We were also eager. Shaking hands, their eyes were sparkling from viewing all activities out here.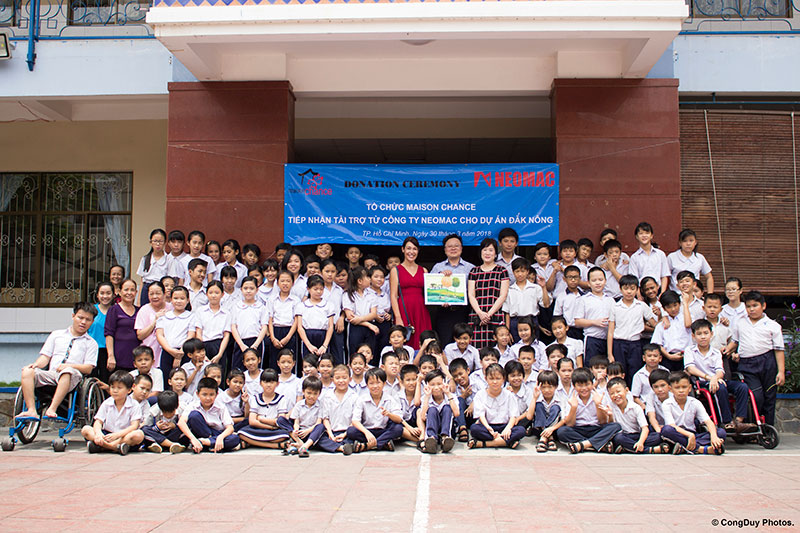 The school boys and girls were waiting for these guests to come from early in the morning to show their gratitude. They thanked them for donating 1350 bricks for the Daknong Project.
Ms Tim was also happy to see Mr Hwang and Ms Kang, she gifted them an oil pastel work, made from a handicapped person's hands, from Maison Chance.
NeoMac is known as a global consulting and trading company, the Director understands that he and the company should give a hand to Maison Chance to help unfortunate people. This work means so much to humanity. He would like to share with us more and more in future.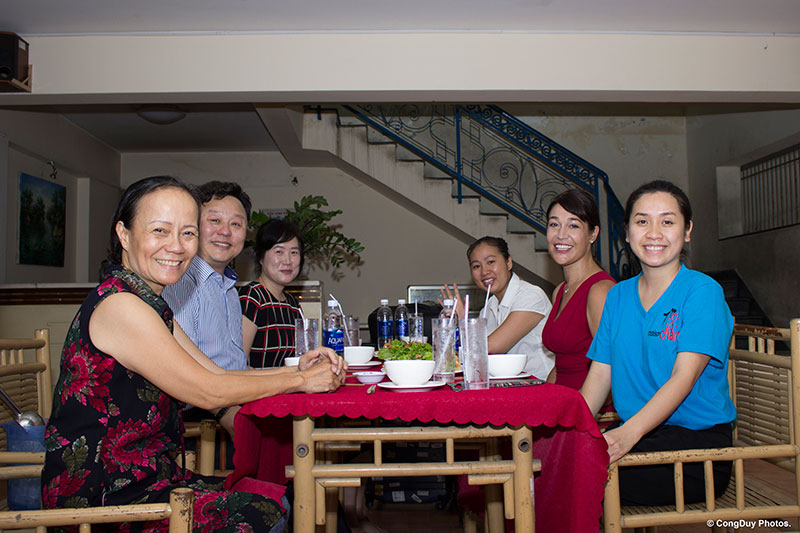 We also give thanks to his assistant, Ms Pham Nu Kieu Oanh, a Vietnamese Student, graduated in Korea. Although she made ends meet well in Korea, she keeps thinking of her hometown. She has proposed to her boss to choose Maison Chance for their chain of Social Accountability activities where support is given for more than 500 lives.