Since the summer break in Vietnam, the Covid-19 pandemic struck for the fourth time, lasting until the start of the new school year in 2021-2022. HCMC is one of the hardest hit places, with the crisis affecting the city's socioeconomic activities, including education.
Students in HCMC were not able to attend class on the first day of the 2021-2022 school year since they have been studying online as part of the safety measures in place. It is, however, far more difficult for the underprivileged students at Village Chance. Since online learning requires the use of a smartphone, tablet, or laptop, all of which must have an internet connection or use a 3G, 4G sim.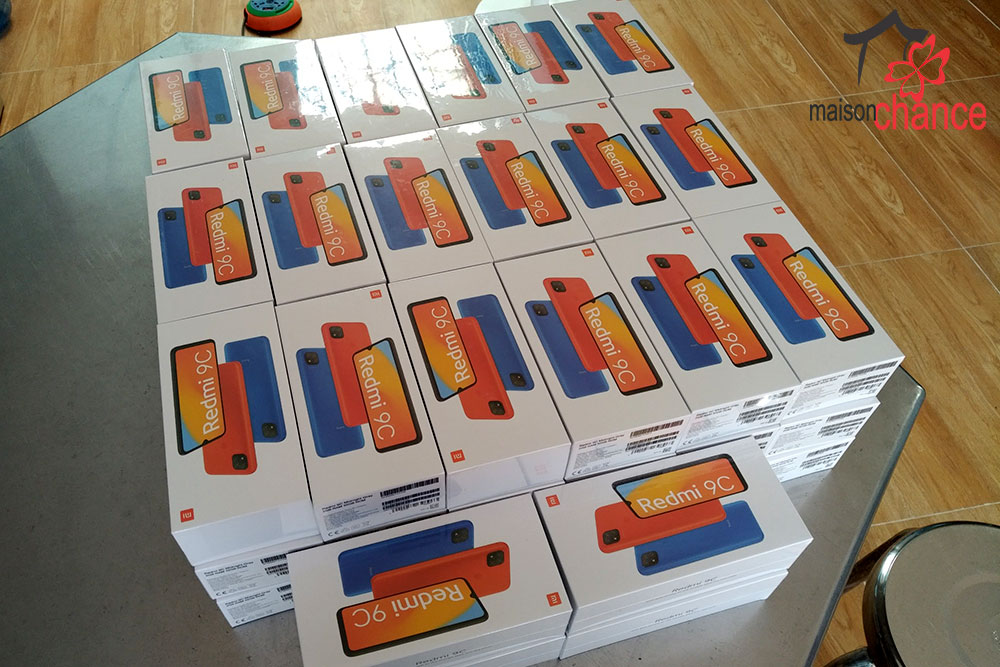 As their parents and relatives lose their job as a result of the pandemic, they can barely afford a proper meal, let alone acquire phones or any other devices that would allow their children to learn online. Even though the teachers at Maison Chance had made significant interactions with the children by calling them on their cell phones to give lessons, it had not been effective.
Although the Maison Chance has also been experiencing significant challenges as a result of the pandemic's impact, we and the sponsors continue to encourage and assist 58 impoverished children by providing them with 58 Smartphones and high-speed 4G SIM cards.
When students and families arrived to pick up the phone, they expressed their joy and happiness since, thanks to the generosity of donors, the outbreak could not hinder their children's studies.  All of the pupils now have a smartphone with a 4G sim card, so the teachers can convey lessons through visuals, allowing them to absorb the knowledge more simply and learn more effectively.
Maison Chance would like to express its gratitude to the sponsors who have enabled us to continue to assist disadvantaged students with their education.
Translate: Toan Nguyen